Watch Iggy Pop & Josh Homme Debut New Song on "Colbert"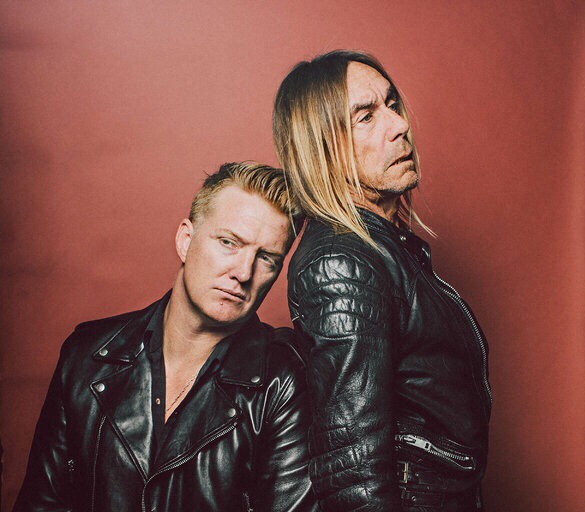 Yesterday, it was learned that Iggy Pop's forthcoming album Post Pop Depression was created in collaboration with Josh Homme (Queens of the Stone Age, Eagles of Death Metal) and Matt Helders (Arctic Monkeys.)
Well, the trio along with fellow Queens of the Stone Age members Dean Fertita and Troy Van Leeuwen, as well as Matt Sweeney from Chavez, performed last night on The Late Show with Stephen Colbert.
The group chose to kick things off with the track "Gardenia." You can watch that performance below, along with a clip of Pop and Homme speaking with Colbert about the project.
"He is the last one of the one-of-a-kinds," said Homme of Pop in an interview earlier this week with the New York Times. "This is a much deserved victory lap for a man who's not sure if he won. But he did. He may have tunneled underground for lots of that, but he still got to the destination."
Post Pop Depression comes out on March 18.
Photo by: Elizabeth Weinberg of the New York Times.