The CMW Questionnaire: Van Damsel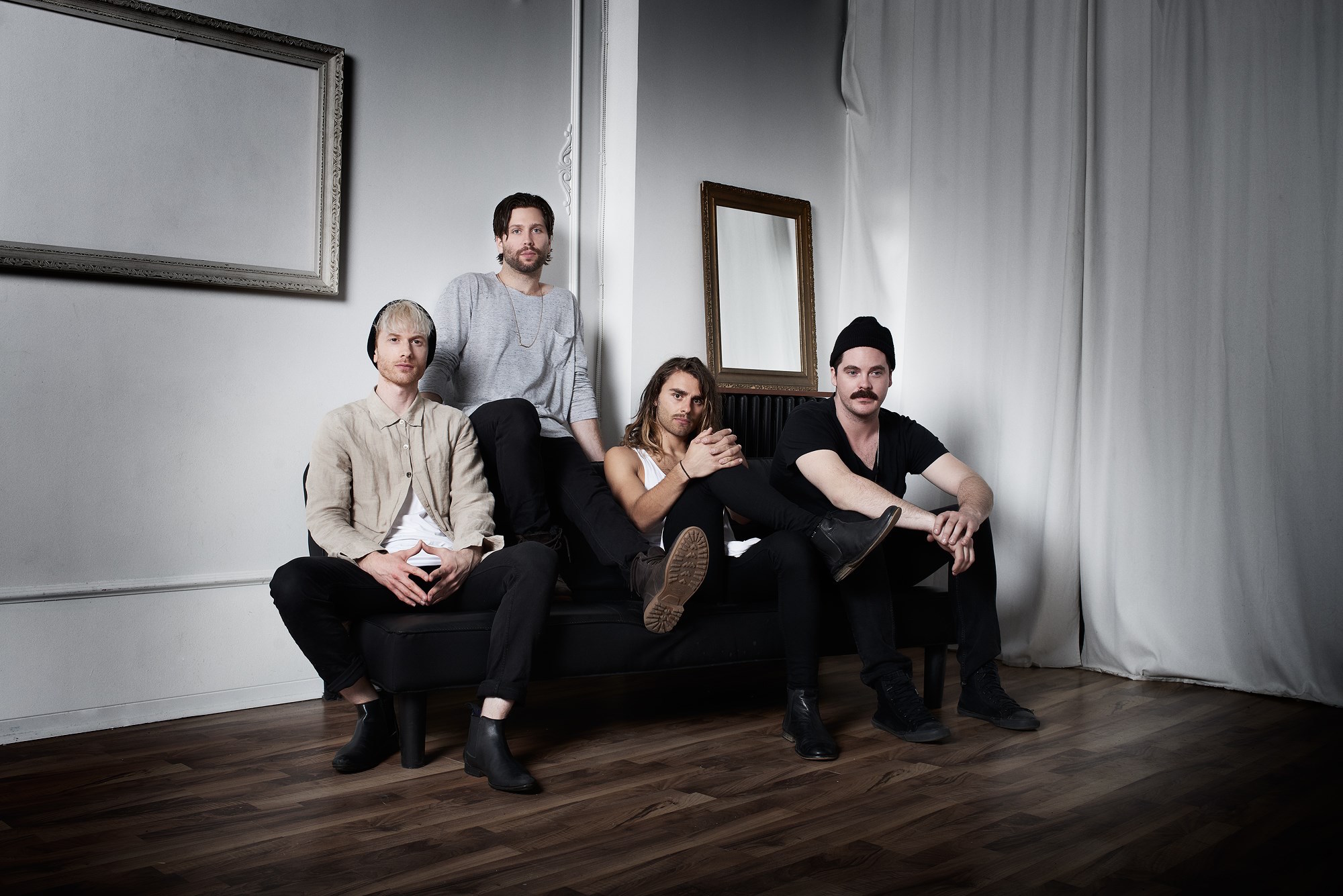 As Canadian Music Week (CMW) takes over Toronto this week, we catch up with a number of the festival performers. Here is, Matthew Barron of alt-pop/rock collective, Van Damsel, participating in the Riffyou.com CMW questionnaire. Click here to find out when the band is playing.
RY: An event like Canadian Music Week for my band is all about…
"Double cheese Sneaky Dee's nachos after midnight and Caplansky's for a late lunch the next day."
RY: When someone in the audience sees your band for the first time, what do you hope their reaction will be?
"Smiling faces and shaking bodies. Complete euphoria."
RY: What, when and where was the best show you've ever played? What made it so awesome?
"The Imperial Theatre in Vancouver with Tokyo Police Club. We are big fans of theirs and used to joke about playing with them when we first started out, so it was pretty amazing to make that come true."
RY: What, when and where was the worst/weirdest show you've ever played? What made it terrible?
"Our worst show took place at a ski resort. We were explicit about being a loud rock band and they were seemingly cool with it. Or so we thought. Upon arrival we were segregated to a stage-less corner of a tiny restaurant/bar. We were immediately forced to turn down and ended up playing a super soft, rushed set replete with technical issues to practically no one. But hey, at least we got paid!"
RY: What is the coolest thing fans will be able to find on your merch table?
"A six-foot-three-and-a-half mustachioed man-child looking to make friends."
RY: When on tour, which do you crave the most? (And why?) Your own bed, your own shower, or a homemade meal?
"Sleeping in the worst conditions and deftly executing the baby-wipe shower is par-for-the-course on the road. A healthy and tasty home-cooked meal, however, is hard to come by. That's something worth killing for. J/k we don't do murder. Yet."
RY: What is your worst on-tour habit?
"Hacking darts, trying not to eat endless Tim Hortons, and intermittent alcoholism."
RY: What is the nerdiest thing about your band that you usually try to keep secret?
"Our drummer is a hardcore otaku (aka fucking nerd) regarding Japanese culture. He even spent most of April in the land of the rising sun, though it's not a big secret."
RY: Which song would you love to cover on-stage, but don't think you'd be able to pull off?
"'Van Damsel' by Dillinger Escape Plan."
RY: What makes you most proud of your band?
"Having our moms liking, sharing, and commenting all over our social media."