The Hives' Frontman Wants to Sing for AC/DC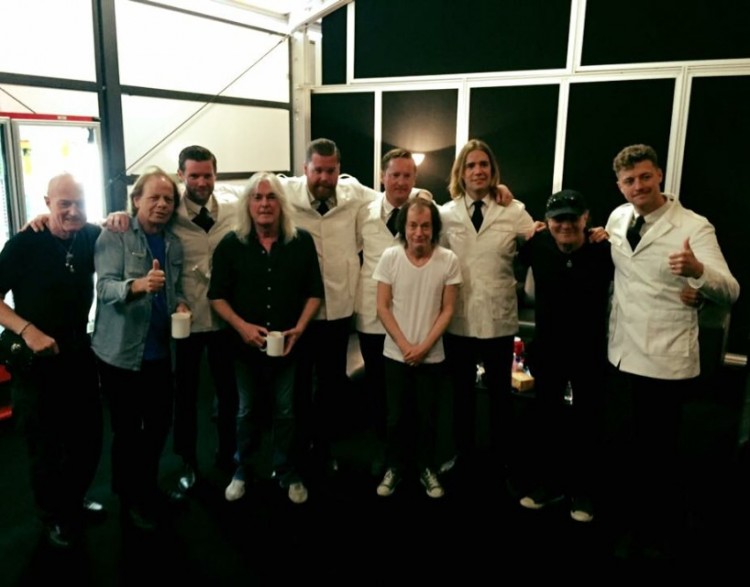 Earlier this week, AC/DC announced that they were canceling the remaining shows of their current US tour as a result of vocalist Brian Johnson's medical issues. The rock icons, however, suggested that those shows could be rescheduled and feature a guest vocalist.
One man who feels fit for the task of filling in for Johnson is Howlin' Pelle Almqvist of Sweden's The Hives. Today via his band's official Facebook page, the notoriously charismatic frontman tossed his name into consideration.
"Very sad to hear Brian Johnson can't do a bunch of AC/DC shows due to health problems. That man is a legend. I would like [to[ offer my sincerest well wishes and get wells and also to put my foot forward and say: HERE I AM! I have many many years of experience rocking the world's biggest stages and according to others I am the greatest frontman in rock, plus judging from the reaction in Australia your crowd already seems to really like me. Plus, I have already been singing those songs since I was 6 years old. So, #AC/DC please consider my application! Feel free to spread the word fans! #HPAforACDC /Howlin Pelle."
As you may recall, The Hives recently supported AC/DC on the Australian leg of the Rock or Bust tour. And judging by this photo, we think everyone got along.
We're rooting for you, Pelle!
Here's a bit of his resume: