The Sheepdogs Releasing "Future Nostalgia" this Fall

Canadian throwback rockers, The Sheepdogs, have confirmed the release of Future Nostalgia, the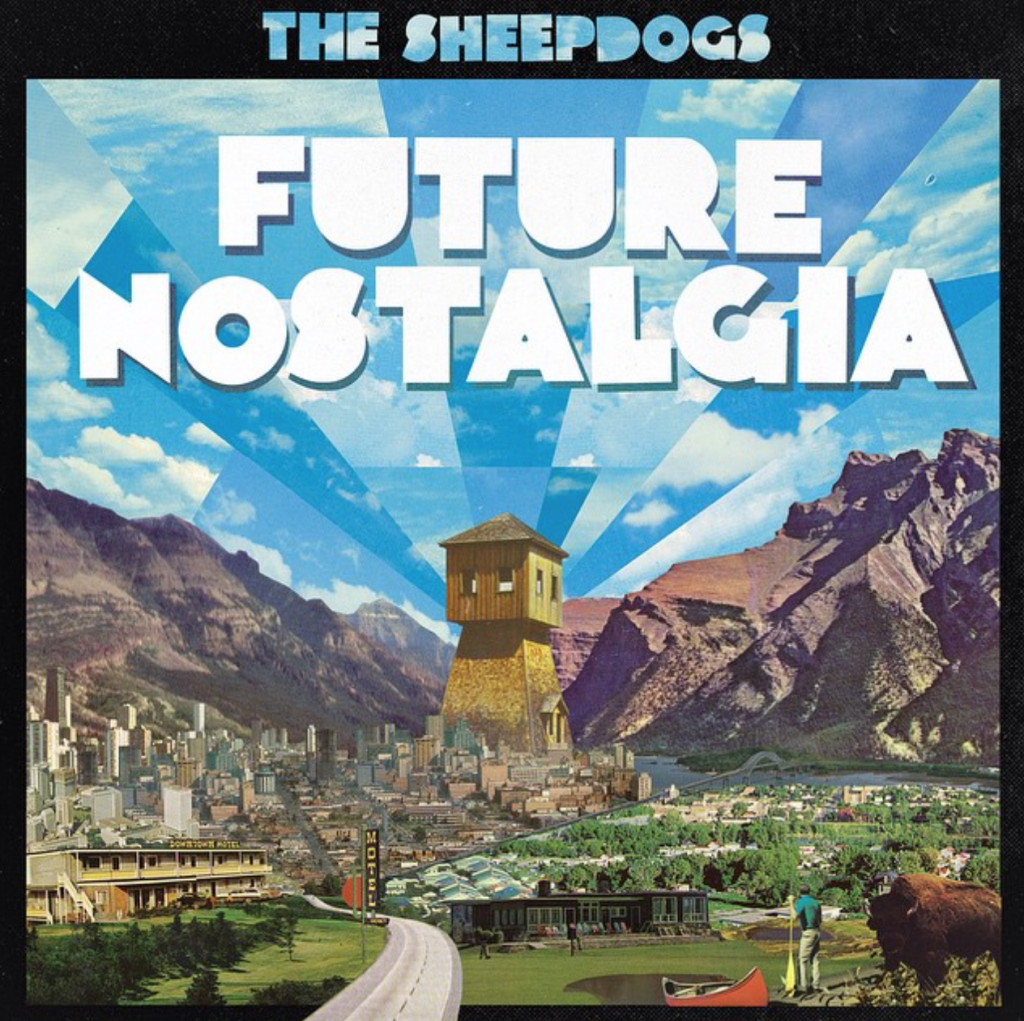 band's first album since 2012's Self-Titled affair.
Available on October 2 (iTunes and Google Play pre-orders begin today), Future Nostalgia was crafted in "the quiet and idyllic setting" of Stony Lake, Ontario. Produced by Sheepdogs frontman/principle songwriter, Ewan Currie and engineer Matt Ross-Spang, the album was purposefully recorded in an environment in which distractions would be minimal and the recording process would feel "as natural as possible."
"We worked from morning 'til night, but we kept it loose, had a real good time, and came away with a rock n' roll record," explains Currie.
Currie, along with his fellow Sheepdogs – Ryan Gullen (bass, vocals), Sam Corbett (drums, vocals), Shamus Currie (keys, horns) and Rusty Matyas (guitar, vocals) – have released the album's debut single, "Downtown," a track that certainly has the old-school, yet catchy rock vibe that the band has become known for.
You can listen to it right here:
Future Nostalgia Tracklisting:
1. "I'm Gonna Be Myself"
2. "I Really Wanna Be Your Man"
3. "Downtown"
4. "Jim Gordon"
5. 'Bad Lieutenant"
6. "Jim Sullivan"
7. "Back Down"
8. "Help Us All"
9. "Take A Trip"
10. "Same Old Feeling"
11. "Nothing All Of The Time"
12. "Darryl & Dwight"
13. "Where I Can Roam"
14. "The Bridge City Turnaround"
15. "Plastic Man"
16. "Giving It Up (For My Baby)"
17. "I Get By"
18. "Where I Can Roam (Reprise)"