These Earbuds Want to Make Concerts Sound Better

When you go to a concert, the sound quality is never guaranteed. But, a company called Doppler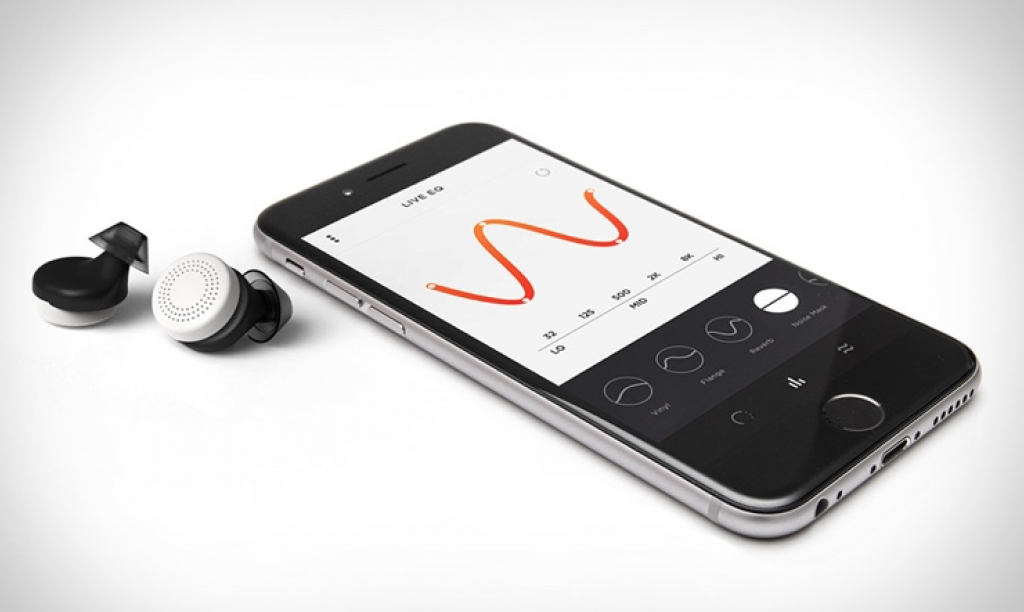 Labs is looking to give music fans the option of making the music sound the way they want it to.
On Kickstarter, the company has introduced its Here Active Listening system. The product, says its creators, "allows you to instantly control real world audio so you can hear what you want to hear – no matter the situation – and be fully immersed in your audio environment."
When the wireless earbuds are paired with the Here smartphone app, the individual is able to adjust the volume of his surroundings; control a live music equalizer to set ideal bass, mids and treble levels; decide upon preset filters; or add effects like reverb and flange to the music he's hearing. Oh, and there's also the option to make the concert you're at sound like its being played on vinyl.
Outside of the concert-going crowd, Here is also designed to "turn down specific frequencies" like  crying babies, a jet engine, chatter and more.
"Here does not stream or play recorded music," reads Here's Kickstarter page. "Instead, the Digital Signal Processor (DSP) inside Here acts as a studio in your ears by providing you with a volume knob, equalizer and effects to transform real world audio. Use this "remote control for your ears" to have an optimal listening experience every time."
Early editions of Here are available on Kickstarter for $179 US ($223 CDN), but will have a retail price tag of $249 US ($310 CDN) once released.
Here has already surpassed its $250,000 fundraising goal, but still has 27 days left to acquire more funds from investors.
-Adam Grant
Please be sure to follow us on Twitter @riffyou and at Facebook.com/riffyou.