Video of the Year: "Oh Cecilia" by Born Ruffians

There is a certain charm to the "Oh Cecilia" video by Born Ruffians that can't be found in a high-budget, glossy clip that's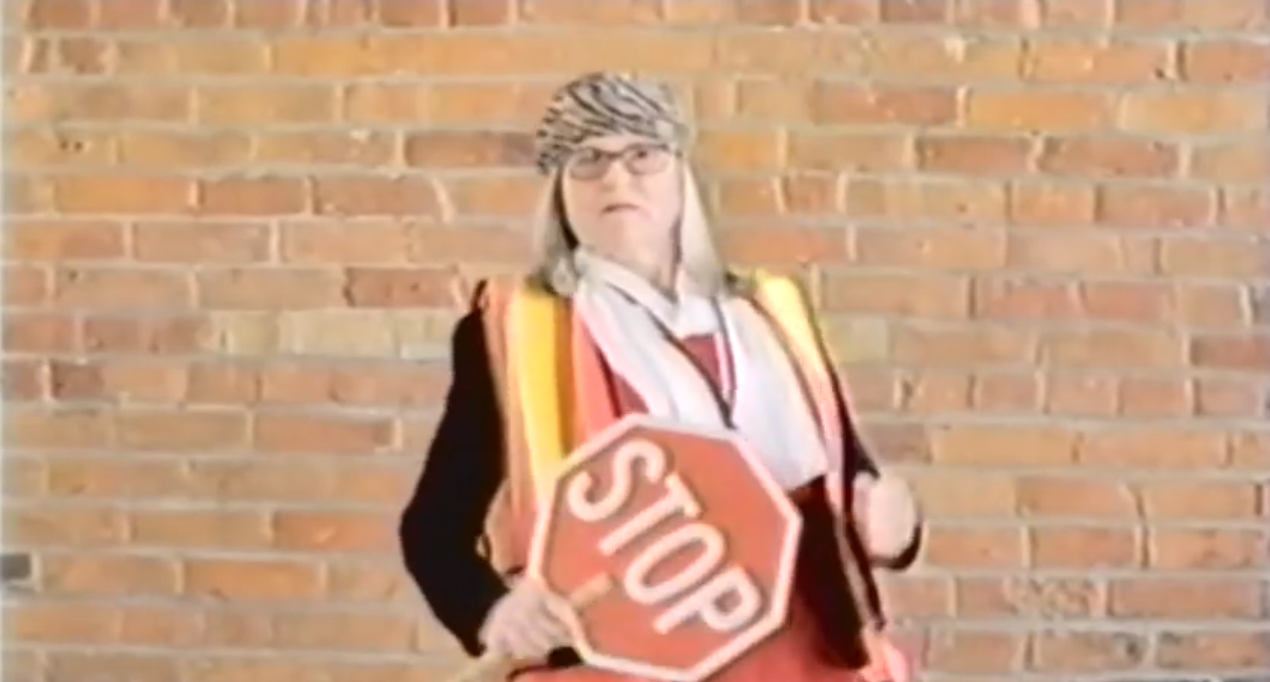 designed to portray a band in some holier than thou light.
Filmed on what looks like a shoestring budget, the "Oh Cecilia" video features one-time Toronto crossing guard, Kathleen Byers, who became well known across the city for her propensity to dance while helping children go from one side of the street to another.
Here, the 65-year-old Byers is situated in an empty room in her everyday wardrobe dancing to the swaggering track with nothing but a brick wall serving as her backdrop. As she busts moves in time to the track, the "Oh Cecilia" lyrics run across the bottom of the screen in a karaoke-like manner.
As the video progresses, Byers eventually sports her crossing guard uniform, complete with her handheld stop sign. It's all very innocent and endearing, merely for the fact that you wouldn't expect a woman of Byers' age knowing what Born Ruffians are, let alone have interest in dancing for a music video.
However, this video isn't without its controversy. Shortly after it became public, the Toronto Police issued Byers a notice of suspension. In it, she was informed that she would be suspended without pay because she wore her uniform for "a purpose other than prescribed in Toronto Police Service rules and procedures."
Unfortunately for Byers, this wasn't the first run-in she had with her bosses. According to multiple reports (some of which are seen at the beginning of this video), the Toronto Police went after Byers numerous times regarding her dancing on the job. She eventually toned down her routine, despite arguing that she hadn't had a child injured under her watch during 10 years of service.
Instead of fighting the impending suspension, Byers surrendered her stop sign and quit guarding the crosswalks.
"I wasn't twerking or wearing a thong for God's sake," Byers told The National Post earlier this year. "It's a sad world when you just can't enjoy life and not take everything so seriously."
"It's such a shame," said Mitch DeRosier the bassist for Born Ruffians in a separate interview with the same newspaper. "You see someone who loves their job so much, or like even loves life so much … her dancing, it's so infectious. We never had that intention…to get her in any kind of trouble or anything."
Ms. Byers, Born Ruffians, and all of you street dancers out there, we salute you!
-Adam Grant
Please be sure to follow us on Twitter @riffyou and at Facebook.com/riffyou.