Watch "Your Beauty is Not Forgotten" by The Gentlemen Thieves

Our friends in Ontario pop-punk collective, The Gentlemen Thieves, have released a fun new video for their track "Your Beauty is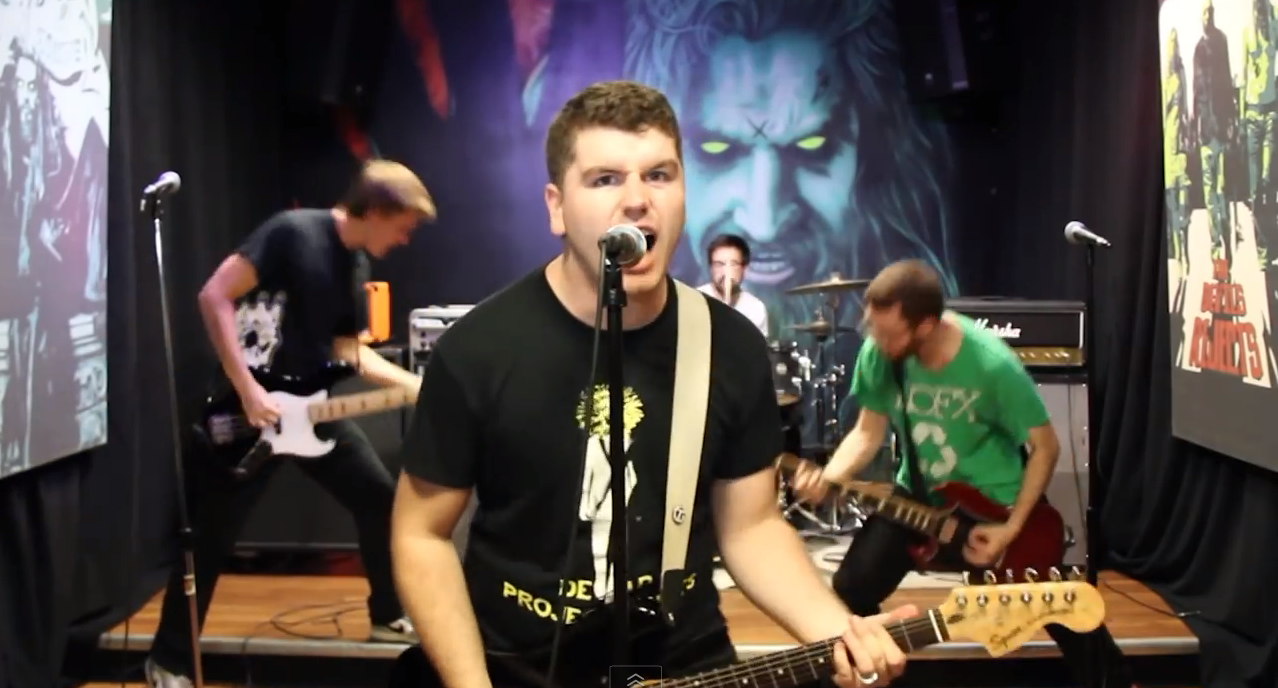 Not Forgotten."
In it, the guys – Ken Taylor (vocals, guitar), David Huzyk (guitar, vocals), Dylan Ramstead (bass, vocals), and Thomas Lesnick (drums) – take full advantage of speedy edits to show just how many band shirts they own, and how many different settings they were willing to haul their gear to for this shoot.
Comments Huzyk: "With our last music video ("Dont Worry"), we really set a bar for our music videos and the level of creativity we display. We felt like we had to not only match it, but also beat it this time. The song is one of our more aggressive ones, with lots of hard beats and punchy guitars, so we figured it would be perfectly complimented with a video that had a lot of quick editing and dynamic cuts. We also thought we'd top it off visually with some glow stick fun, to really give it a lasting impression. It was a blast to record. We had a lot of fun making it, and we think it really shows through in the video."
"Your Beauty is Not Forgotten" can be found on the band's latest album, Uncertainties.
To learn more about The Gentlemen Thieves, please have a look at their Riffyou.com Getting to Know Q&A!
For now, you can give their new video a glance right here:
-Adam Grant
Please be sure to follow us on Twitter @riffyou and at Facebook.com/riffyou.