Watch Frank Turner Jam with Joel Plaskett in Nova Scotia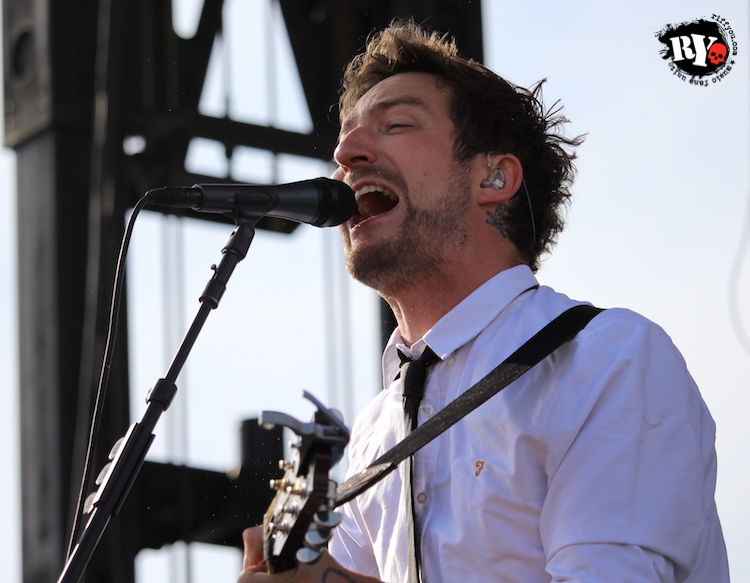 Earlier this week, Frank Turner kicked off an extensive Canadian tour in support of his great new album, Positive Songs for Negative People. First up, Canada's gorgeous East Coast.
From all accounts, Turner looks to be enjoying the region thoroughly as earlier today he took to Instagram to share with fans an excellent Dartmouth, Nova Scotia experience – a jam with the region's acclaimed singer-songwriter, Joel Plaskett.
Together, the duo performed Plaskett's song "You're Mine." Turner described this instance as "a special moment for me." You can see the footage for yourself at the bottom of the article.
"I don't [want this to] come off as narcissistic. To me, the only type of honest audience for any kind of art, is your own best judgment…because you can't really know what an audience is going to think," said Turner during a 2015 interview with Riffyou.com. "Fortunately, in my life, enough people have agreed with my creative judgment to allow me to have a career. I am tearfully grateful for that. But, I don't write for the fans, my current girlfriend, the record label, or for radio play. I write what I think is good. Anything else would be hugely compromising."
Clear here to view Turner's complete Canadian tour schedule.