Watch Hawksley Workman's Video for "Teenage Cats"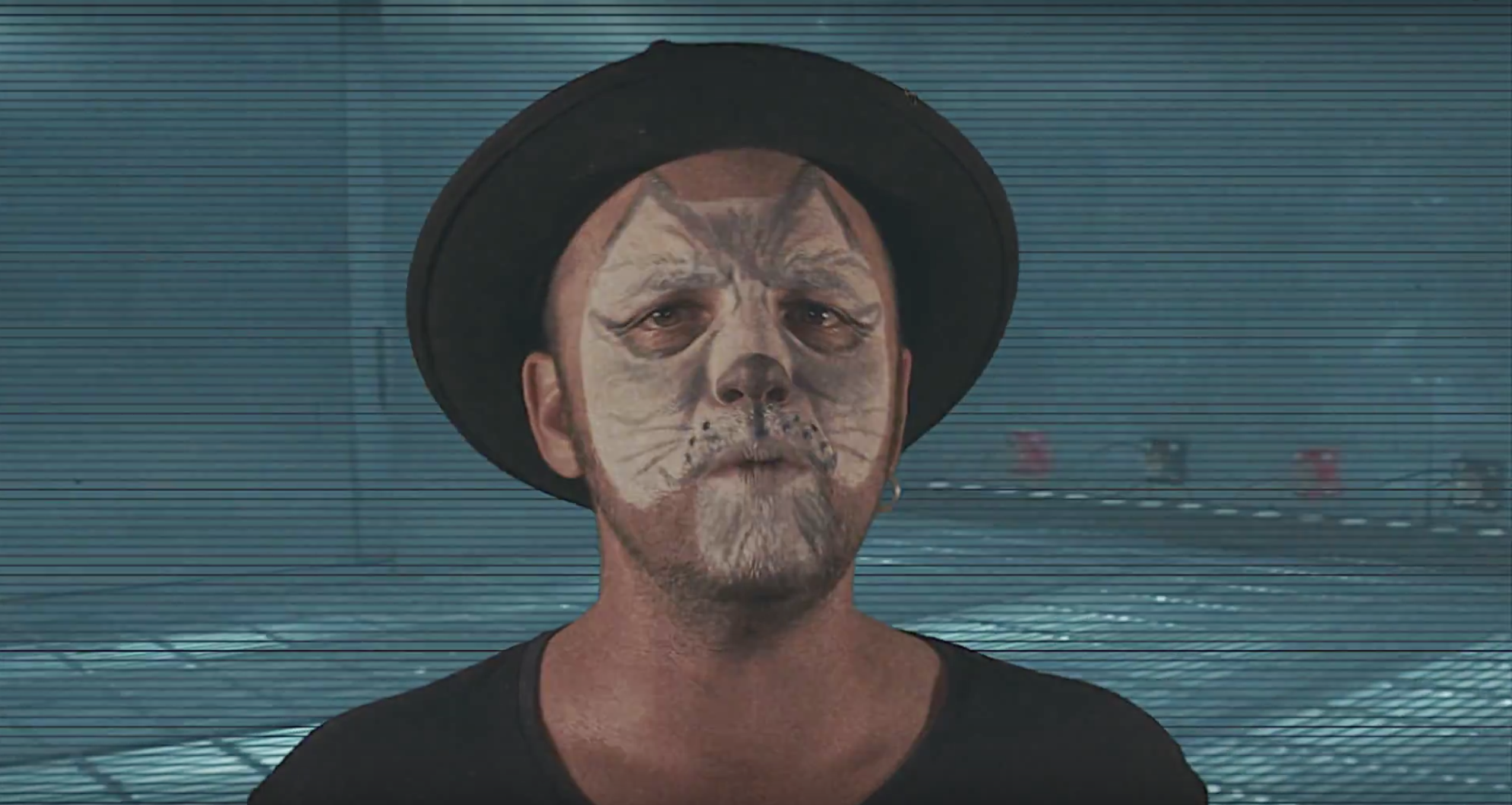 Cats, kids, costumes, dancing, vinyl and a face-painted Hawksley Workman are just some of the things you'll find in the musician's video for "Teenage Cats." Directed by Workman's Mounties bandmate Steve Bays, the clip is layered with a whack of eye-catching imagery that definitely won't sit well with the dogs.
"I've almost always done what I've wanted," said Workman during an interview with Riffyou.com earlier this year. "I live in that state of going into the studio to write and record an album and just be absolutely pleased with whatever came out. Very rarely have I tried to mastermind or put an over-intellectual spin on what it was I was about to make – it has always been so guttural.
"The more free I feel and the more wild I let myself be, the better I think [my music] is," he continued. "It's hard, because I have natural commercial aspirations, too. I still love being on the radio. But, I am not very good at playing by all the rules, to get onto the radio. The songs I've been a part of that have had commercial success have ultimately been very fluky."
Workman's latest album, Old Cheetah, is available now.
Tour Dates:  
10/01 St. John's, NL – The Rock House
10/03 Cornerbrook, NL – The Palace
10/04 Woody Point, NL – St. Patrick's Church
10/15 Winnipeg, MB – West End Cultural Centre *
10/16 Regina, SK – Darke Hall *
10/17 Swift Current, SK – Lyric Theatre *
10/20 Saskatoon, SK – Broadway Theatre *
10/21 Red Deer, AB – International Beer Haus + Stage *
10/22 Calgary, AB – Macewan Ballroom *
10/23 Edmonton, AB – Winspear Centre *
10/24 Lethbridge, AB – Yates Memorial Centre *
10/28 Kelowna, BC – Habitat *
10/29 Vancouver, BC – Commodore *
10/30 Victoria, BC – Alix Gooldin *
11/02 Nelson, BC – Spiritbar *
11/03 Medicine Hat, AB – The Esplanade *
11/04 Lloydminster, AB – Vic Juba *
11/14 Toronto, ON – Phoenix *
11/26 Hamilton, ON – Molson Canadian Studio At Hamilton Place
11/27 London, ON – Aeolian Hall
11/28 Whitby, ON – Liveact Theatre
* with Fiona Bevan
Please be sure to follow us on Twitter @riffyou and at Facebook.com/riffyou.