Watch Live Alabama Shakes Video for "Don't Wanna Fight"

As Alabama Shakes continue to ride high on the back of Sound & Color, comes a new video for its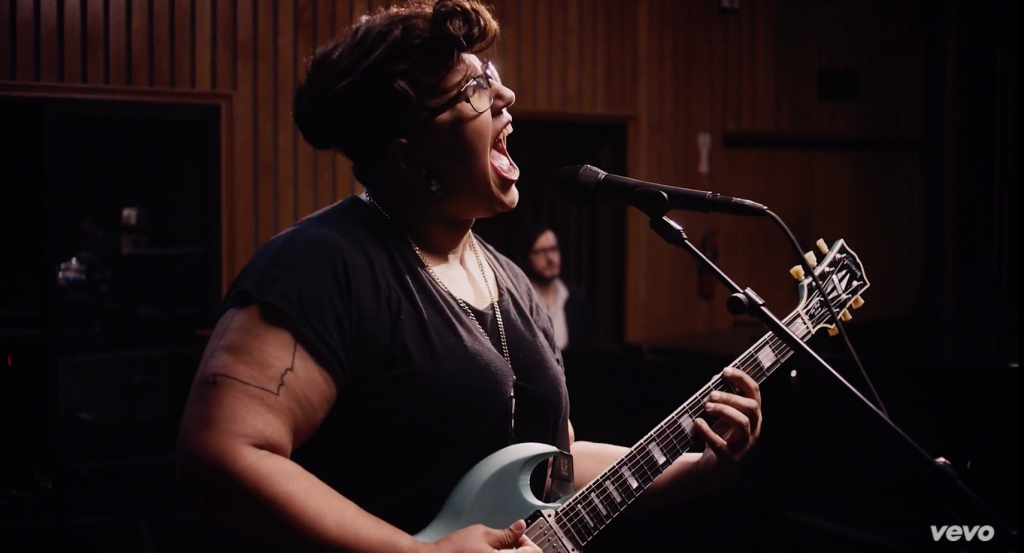 lead single, "Don't Wanna Fight." In this clip, the band is captured playing the song live within the cozy confines of Capitol Records Studio A in Los Angeles.
"Today, we are excited to release a live video for 'Don't Wanna Fight,'" reads a post on the official Alabama Shakes Facebook page. "It is the first in a series of four live videos that we had our good friend Danny Clinch Photography shoot while we were in Los Angeles at the legendary Capitol Records Studio A recently. Danny did an amazing job and we love his one camera take perspective of the performance, we are really proud of how these all came out and hope you enjoy it as well. More coming soon!"
As Alabama Shakes was gearing up to release Sound & Color, Riffyou.com spoke with band bassist Zac Cockrell regarding how he and his mates are dealing with all of the extra attention they've been receiving lately.
"I find it interesting that people want to know a lot about us. But for the most part, I think we are pretty boring people," said Cockrell, with a laugh, before admitting that a big hobby for Alabama Shakes is drawing together while travelling show-to-show. "However, you can't complain about [the attention] too much, because you get to go out and take these songs you love, play them for people and have them respond in a really positive way. I can't complain too much."
Here's the video for "Don't Wanna Fight":
Please be sure to follow us on Twitter @riffyou and at Facebook.com/riffyou.