Watch Masked Intruder Video for "Crime Spree"

As a man, there are those moments in life where you try so hard to impress a girl, you end up humiliated, broke, and handcuffed.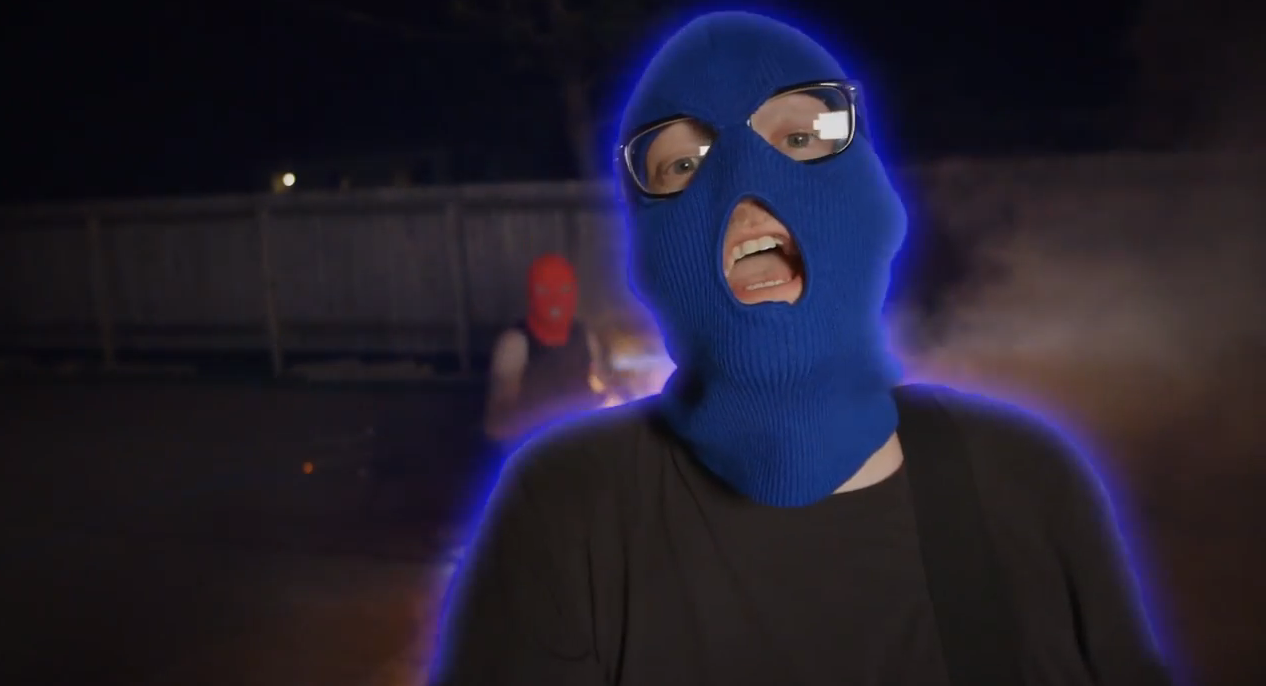 It's almost a right of passage and something that happens to the best of us.
In "Crime Spree," the latest video from mysterious Fat Wreck Chords pop-punk quartet Masked Intruder, the guys go from pulling off a couple or minor misdemeanors before a pack of poor intentioned women lead the fellas into felonious territory.
Sure, Blue, Red, Yellow, and Green should've known better, but sometimes the aim to please doesn't always have a target.
"The most important thing for us, and probably most other bands, is to focus on the music," Blue told Riffyou.com with regards to Masked Intruder being taken seriously as a band. "Sometimes people will hear about us and go 'oh, yeah, whatever, a band with ski masks.' They think it's just a gimmick and expect us not to have good music because they figure that gimmick bands don't [make good music]. We try to focus 100% on the music, and 100% on everything else.
"It doesn't really bother me," he continued. "I feel if people listen to the music and they don't like it, fine, but if people give it a shot, they'll probably find something about it that they'll like."
Watch "Crime Spree" right here and be sure to learn from the band's mistakes:
Please be sure to follow us on Twitter @riffyou and at Facebook.com/riffyou.