Watch Neil Young & Jack White Honour Bob Dylan

Over the weekend – ahead of the Grammy Awards broadcast – the National Academy of Recording Arts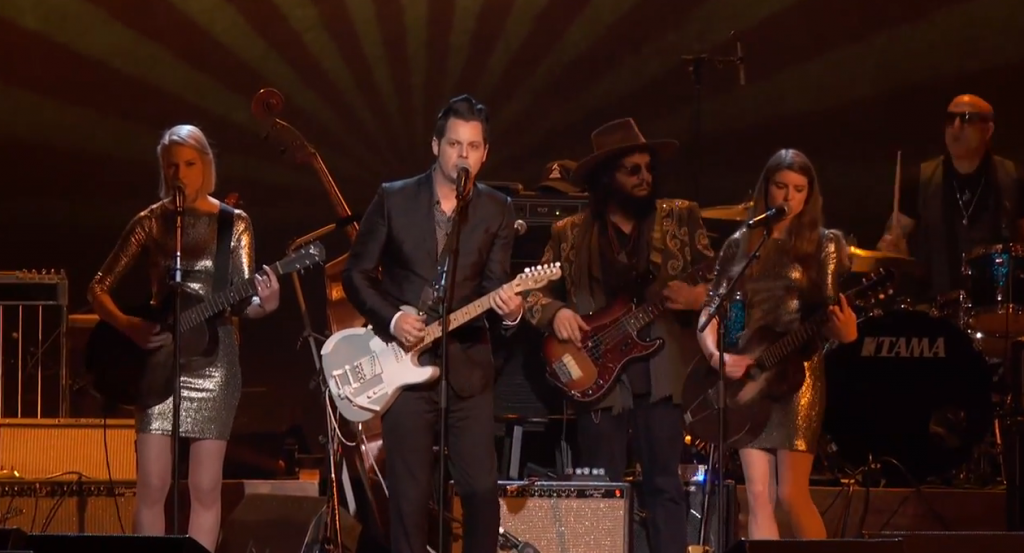 and Sciences presented Bob Dylan with its 2015 MusiCares Person of the Year award.
During an evening designed to tribute the pioneering musician, revered musicians like Neil Young, Bruce Springsteen, Jack White, Beck, Tom Morello and others took to the stage to perform Dylan classics, ahead of a speech by the guest of honour.
"I'm glad for my songs to be honored like this," said Dylan at the outset of his address. "But you know, they didn't get here by themselves. It's been a long road and it's taken a lot of doing. These songs of mine, they're like mystery stories, the kind that Shakespeare saw when he was growing up. I think you could trace what I do back that far. They were on the fringes then, and I think they're on the fringes now. And they sound like they've been on the hard ground."
While we expect a fully produced program documenting the evening at some point, The Grammys have published a video to give us a preview of the great performances by the musicians list above.
Have fun!
Please be sure to follow us on Twitter @riffyou and at Facebook.com/riffyou.