Watch The New Pornographers Shake a Leg on Letterman

On the eve of their Riot Fest Toronto appearance, super duper Canadian supergroup, The New Pornographers, blazed through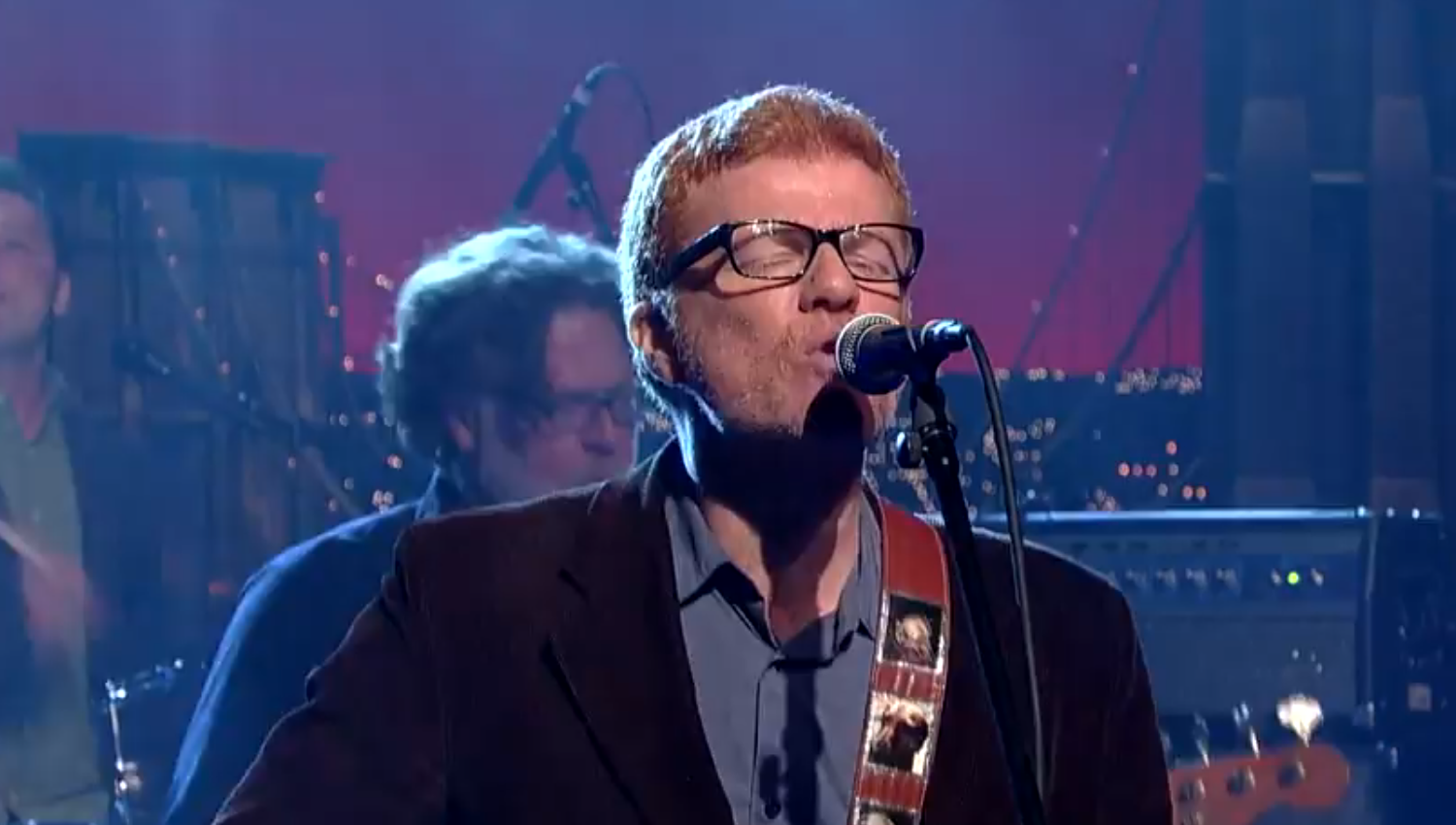 "Brill Bruisers" last night on The Late Show with David Letterman.
This upbeat number is the lead single from the album of the same name, which came out late last month through Last Gang Records and Matador Records.
Ahead of the album's release, Riffyou.com spoke with Pornos frontman A.C. Newman about many things, including how he feels about this album compared to his previous works.
"For the first time, it felt like there was a very clear vibe," says Newman about the direction of Brill Bruisers. "From Slow Wonder – my first solo album – on, there are a lot of songs that could've been switched back and forth…solo songs that could've been New Pornographers songs, and New Pornographers songs that could've been solo songs. With this one, I wanted it to be very clear that there is Shutdown the Streets, and there is Brill Bruisers.
"I think it's my favourite thing we've done. I like how focused it is. It is the only record that I can listen to from beginning to end and go, 'yes, that's the way it should sound,'" continues Newman. "All of our other records have felt very flawed to me. Like, there's always one or two songs that bug me for some reason. I'd want to knock them off the record, and someone would say, 'no, we can't,' so I'd say, 'okay, let's just put it at the end so that I don't have to listen to it.' It's nice to feel like, yes, this is what we wanted to do, and we did it."
In case you didn't stay up late last night, here's the performance:
-Adam Grant
Please be sure to follow us on Twitter @riffyou and at Facebook.com/riffyou.