Weezer to Headline Fundraiser Show in Burlington, ON.

Since 1980, the Sound of Music Festival in Burlington, Ontario (roughly 45 minutes west of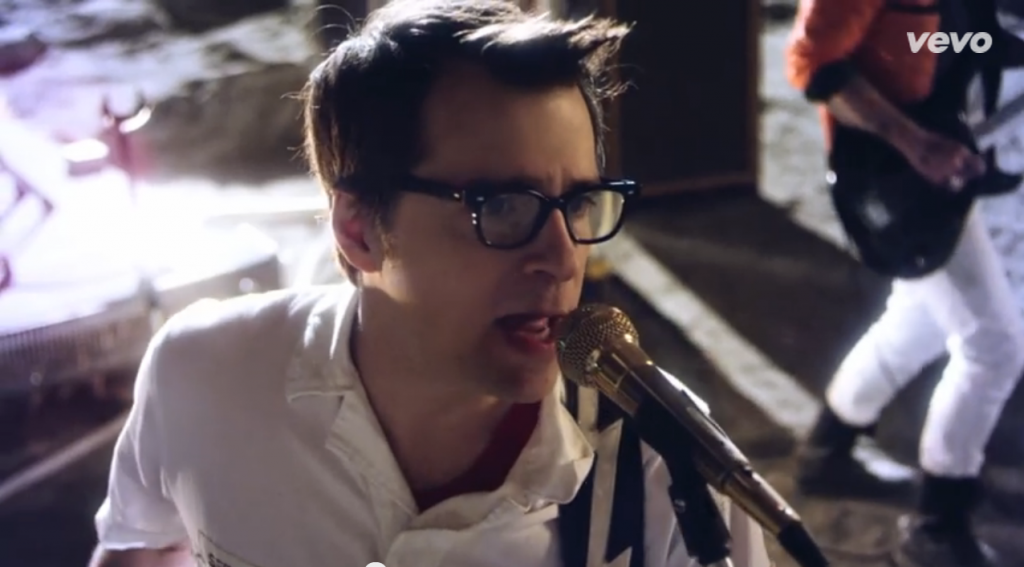 Toronto), has primarily relied upon sponsorships and attendee donations to keep the concert weekend a free one.
This year, however, the Sound of Music is taking a different route: by putting on its "first ever" ticketed event on Saturday, June 13. It'll feature Weezer, Our Lady Peace, Finger Eleven and Current Swell. Tickets are available through the festival's official website for $60, plus applicable fees and taxes.
"Proceeds from the ticketed concert go to keeping the Fathers Day weekend festivities free," reads a statement issued by the festival.
Last year, prominent Canadian rock acts Sloan, Monster Truck and The Sheepdogs served as headliners at the Sound of Music Festival. This year's show will run from June 18-21.
"I'd have to say 'El Scorcho,'" said Weezer frontman Rivers Cuomo when asked last year which song of his he wishes would've been better received. "I think the course of Weezer history could be totally different if radio stations had given that song a chance and got behind it, played it a lot until audiences got used to it. I think we would be living in an alternate universe. But, I like this universe, so who am I to say?"
Please be sure to follow us on Twitter @riffyou and at Facebook.com/riffyou.