AC/DC Drummer: "I'm Going Back to Work"

In an interview over the weekend with ONE News, AC/DC drummer Phil Rudd spoke out regarding the accusations against him,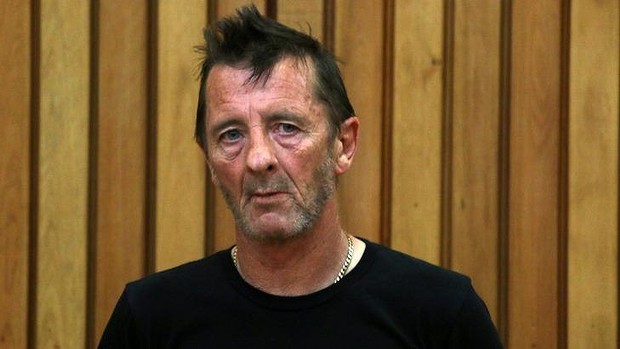 as well as his future with the band that he's been in and out of for roughly 40 years.
"This has just been a big ball of cheese and all the rats are gathering and having a piece, that's just life, but that's not who I am," said Rudd of the charges against him and how he's being treated by the media.
Rudd, who dodged an initial charge of attempting to procure a murder, is still facing multiple drug possession charges and is accused of making death threats. As the drummer continues to deal with these legalities, his AC/DC bandmates are gearing up to tour their latest album, Rock or Bust, without Rudd.
But, the drummer doesn't believe that he's out of the band.
"I'm going back to work with AC/DC, I don't care who likes it or who doesn't," explained Rudd. "Everyone listens to the wrong people, they should listen to me, I'm a good guy, and I'm a pretty good drummer by the way – ask Angus he'll tell you."
ONE News wrapped up its interview by asking Rudd – who is currently on bail – what he'd be up to for the rest of his day. He responded: "I'm going fishing, flying this afternoon and lots of fornicating tonight."
Rudd's erratic behaviour was just one of the reasons Riffyou.com labeled the reemergence of AC/DC as its 'Disaster of the Year.' You can read that full report right here.
-Adam Grant
Please be sure to follow us on Twitter @riffyou and at Facebook.com/riffyou.