Anti-Flag Wants Your Face on Their Album Cover

Anti-Flag will release American Spring on May 26, and to celebrate that and today being the first day of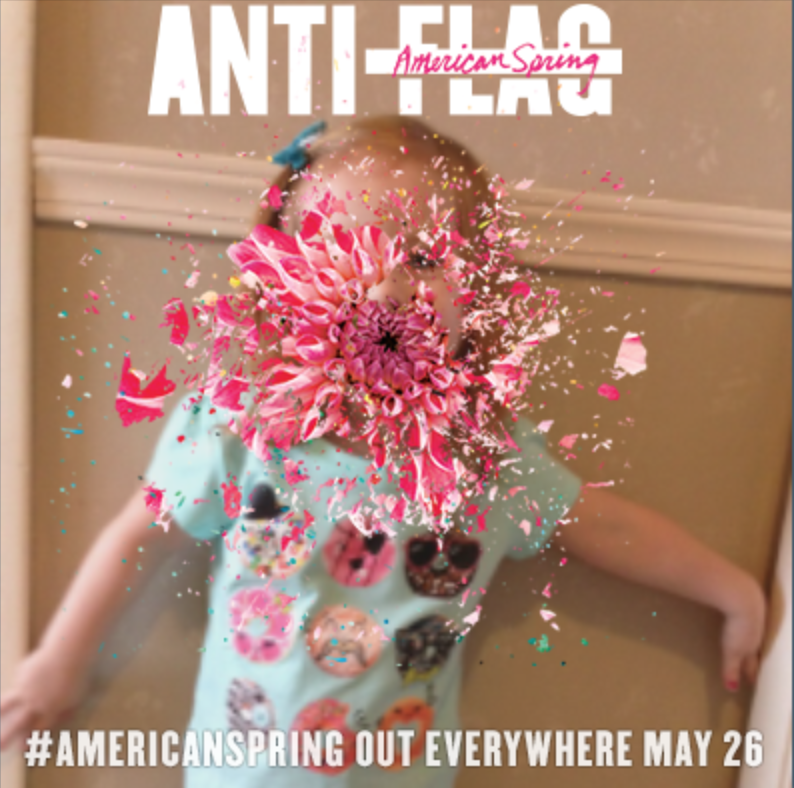 spring, the veteran punk rockers would like you to put fans on their new album cover.
Until May 25, fans are encouraged to visit the Anti-Flag official website and upload photos of their faces so that they can be superimposed onto the American Spring cover. The fan-incorporated versions of the album cover will be featured on the band's website and can be shared over social media.
Aside from this being an interactive way to promote the album, Anti-Flag is also using this as an opportunity to give out prizes. Participants will be eligible to win American Spring stickers or t-shirts; a copy of the exclusive "Sky is Falling" die cut 7"; or a phone call from Anti-Flag.
Anti-Flag bassist and vocalist Chris #2 told Riffyou.com this about American Spring: "I would say it's less than hopeful. But, it's angry. It's an angry record. It's written at a time where we feel let down and that an opportunity was missed. We're going to make sure that we don't roll over in a bed of apathy. That's been my biggest fear of the post-Obama depression: is that it'll make people apathetic."
He continued: "I feel like American Spring sits somewhere between The Terror State and For Blood and Empire, in being the sound that you've come to expect from Anti-Flag. But, also us proving that even after 20+ years, we're far better than we were when we started."