RPM Turntable Baseball Coming to Record Store Day

While many vinyl aficionados will spend Record Store Day 2015 pursuing limited edition records from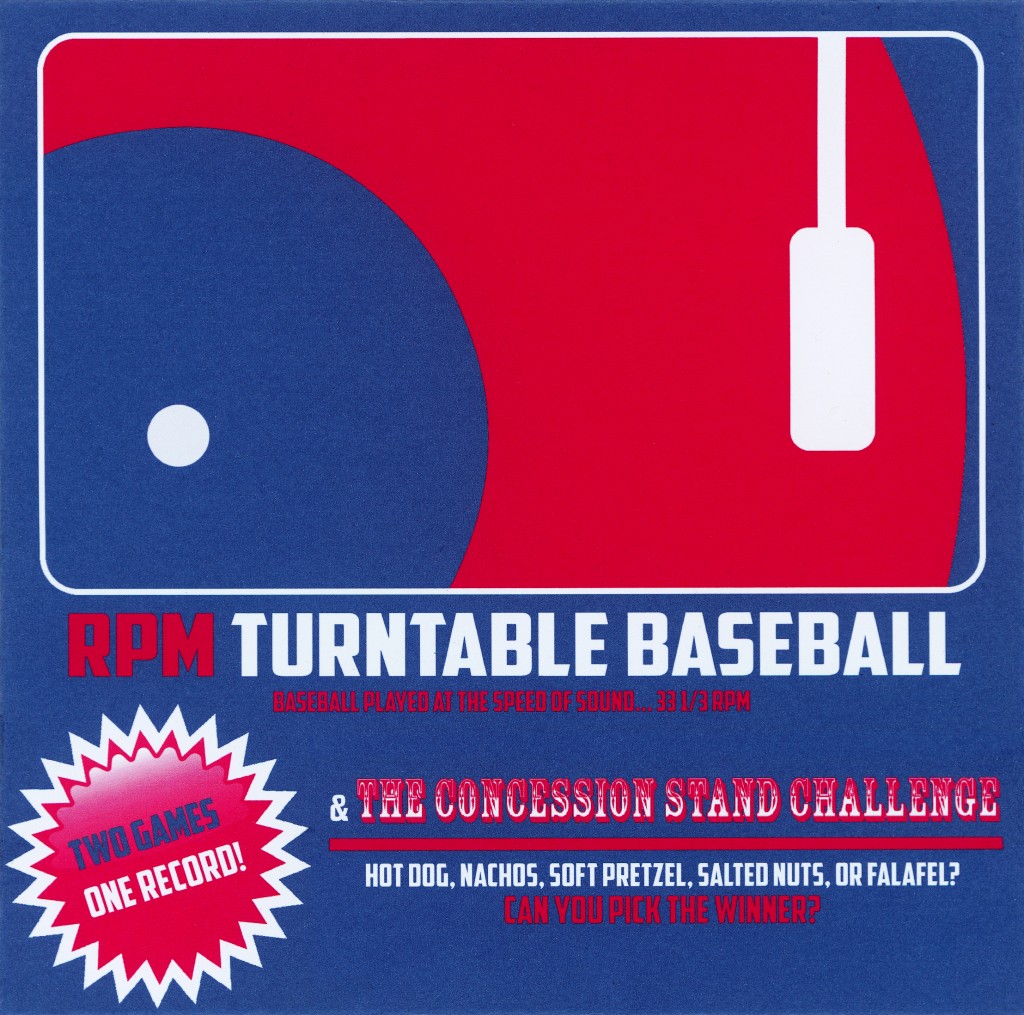 their favourite artists, sports fans will be pursuing the RPM Turntable Baseball 7".
To be released through Microfiche Records, this game follows up the now-out-of-print RPM Turntable Football game. Now with RPM Turntable Baseball, two people can sit down and play an entire 9-inning baseball game (A-Side) on their table. Simply drop the needle on a groove to determine if a hit, home run, out, or something else, has occurred. The album artwork can be used to keep track of gameplay.
On the B-Side is The Concession Stand Challenge, which is "homage to stadium mascot races and to the horse racing turntable games of the '50s."
"Both of these games again use Decagonaphonic Multi-groove Technology," says Microfiche Records of the game. "Jay Grainer and Barry Dingle return to provide color commentary on all the action and offer clear instructions when to advance your players to the next base, or add an out to your score card. Available for the first time ever on Record Store Day 2015, exclusively in a limited edition colored vinyl. Get it while you can."
In all, the 7" has an impressive 13-grooves and a tremendously fun introductory video:
Please be sure to follow us on Twitter @riffyou and at Facebook.com/riffyou.