Arkells Reissue "Jackson Square" on Vinyl

After nabbing the Group of the Year and Rock Album of the Year JUNO Awards in their hometown of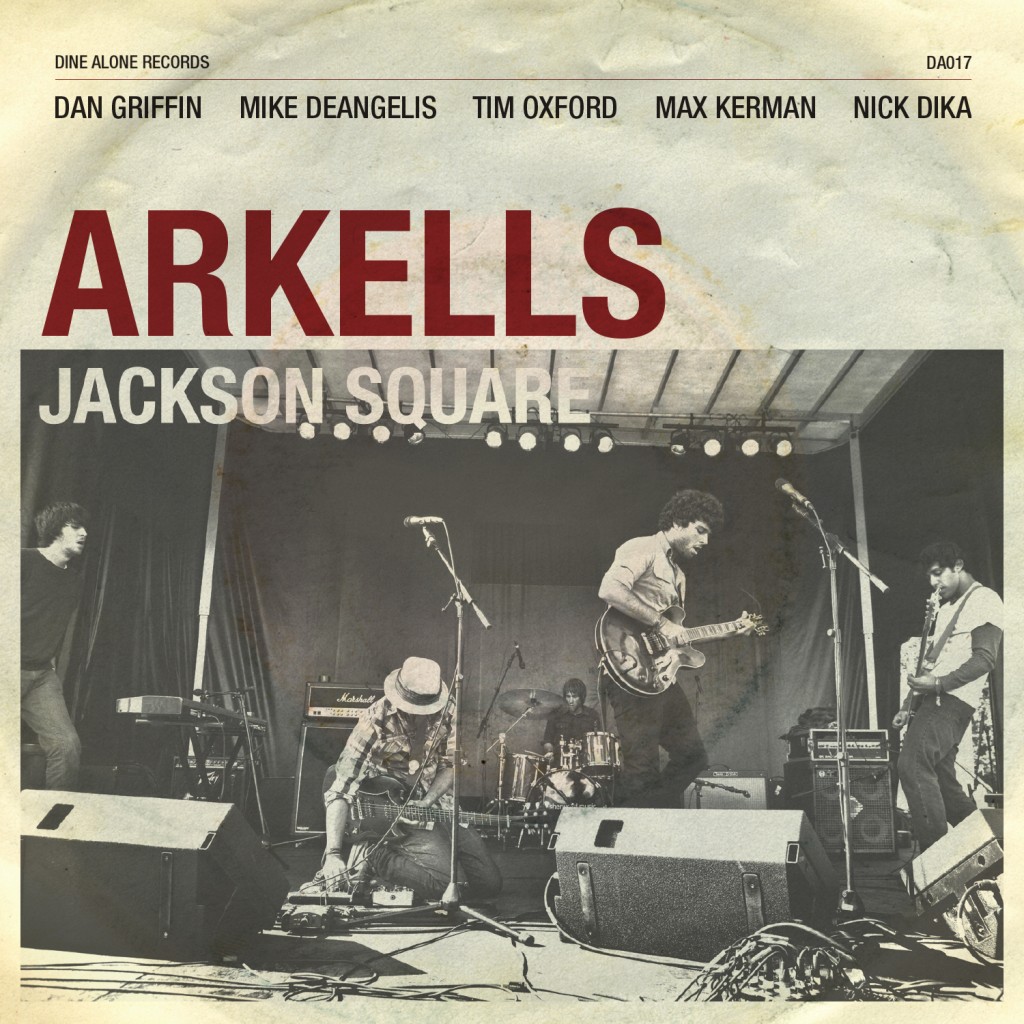 Hamilton, Ontario over the weekend, Arkells have reissued their debut album, Jackson Square, through Dine Alone Records.
Released in conjunction with the 10th anniversary of Dine Alone Records, the Jackson Square album has been re-pressed on 180g black vinyl. Only 700 copies are available.
Additionally, a deluxe version of this album will include the Arkells – Live at CBC Radio 3 bonus LP. This too will be pressed on 180g vinyl (limited to 300 in black, 200 in burgundy.)
Both can be purchased at the Dine Alone 10 Year web store.
Be sure to read our Dine Alone Records retrospective interview with company founder, Joel Carriere.
Jackson Square Tracklisting
1. "Deadlines"
2. "Pullin' Punches"
3. "Oh, The Boss Is Coming!"
4. "Ballad Of Hugo Chavez"
5. "Tragic Flaw"
6. "No Champagne Socialist"
7. "Abigail"
8. "Heart Of The City"
9. "I'm Not The Sun"
10. "The Choir"
11. "John Lennon"
12. "Blueprint"
Arkells – Live at CBC Radio 3 Tracklisting
1. "No Champagne Socialist" (Live)
2. "I'm Not The Sun" (Live)
3. "Ballad Of Hugo Chavez" (Live)
4. "John Lennon" (Live)
5. "Blueprint" (Live)
6. "The Choir" (Live)