Billy Talent Release New Single "Kingdom of Zod." Listen Here!

As we all know, Billy Talent will release their Hits album on November 4 and it will feature a pair of new tracks. One of those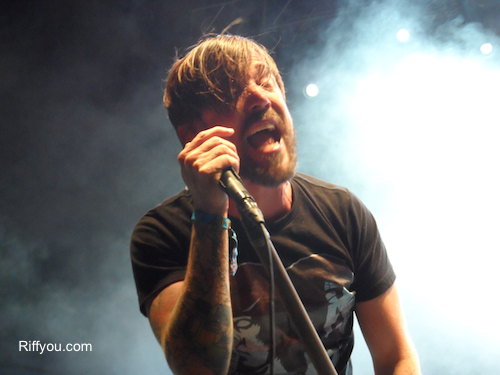 tracks is "Kingdom of Zod" and it can be listened to in its entirety below.
The band is continually revealing its Hits tracklisting online through a series of daily videos, where members discuss the origins, inspiration, and technical aspects of each song chosen. In an interview earlier this month with BT drummer Aaron Solowoniuk, Riffyou.com was informed that the greatest hits offering would consist of the band's singles.
"I think it's very healthy to take risks," said Solowoniuk. "It's scary. It's comfortable to do the same thing and there's nothing wrong with that at all. But for us four guys, we just want to see what we could come up with. We've been through a lot together. We've had a lot of ups and downs, and you can hear that in the [new] songs."
Hits can be pre-ordered now through iTunes. Once purchased, a "Kingdom of Zod" download will be provided to you immediately. If you just want the song, it'll cost you $1.29.
Enough blathering from me, here's the new Billy Talent track in all its glory:
-Adam Grant
Please be sure to follow us on Twitter @riffyou and at Facebook.com/riffyou.