Comeback of the Year: Death From Above 1979

For the past few years, Death From Above 1979 had been teasing their return through occasional high-profile gigs and mini-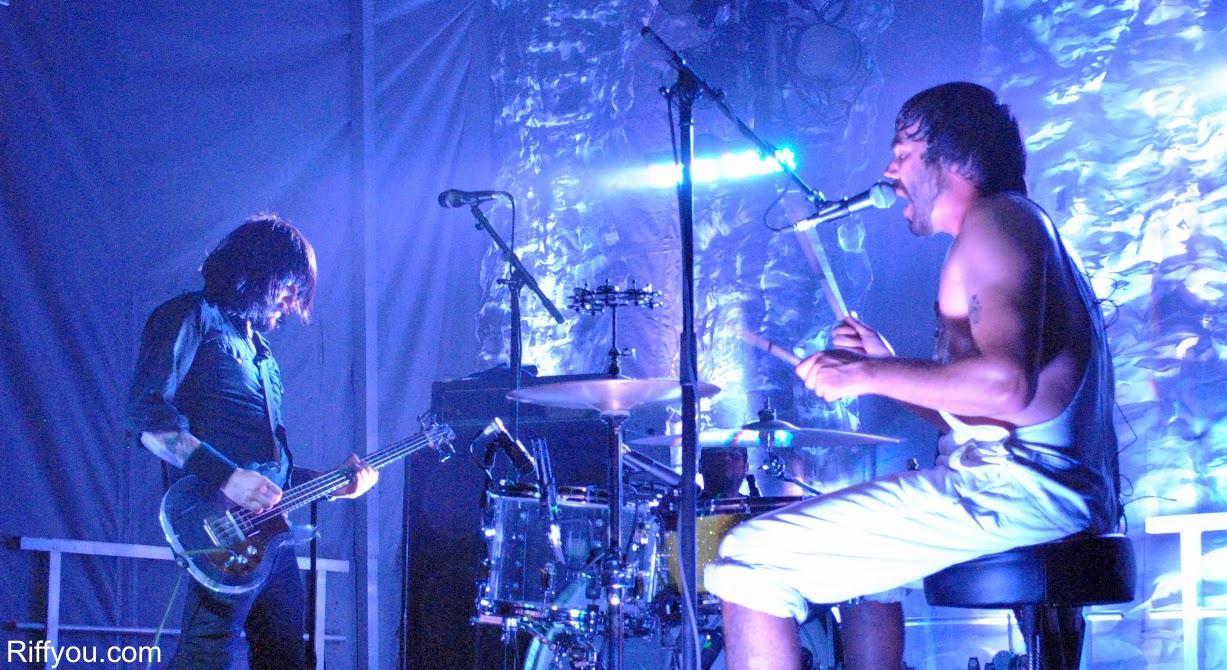 tours, but it wasn't until the summer of 2014 that we were guaranteed new music. My, oh my, how the music community foamed at the mouth for the return of its favourite loud-music-past-11pm band.
Having not made new music together for roughly 10 years at that point, however, there was evident concern that members Sebastian Grainger and Jesse F. Keeler wouldn't be able to recapture the glory that was 2004's You're a Woman, I'm a Machine. It remains awesome, and for that reason alone, served as a tough act to follow. Just because new music was coming, didn't mean it was going to be good. Others have fooled us all in the past. When some bands get older, they get suckier, slower, or way to experimental for fan consumption.
But, once The Physical World began to ease its way into human skulls as the summer led into September, there was little doubt that Grainger and Keeler's joint-touch hadn't weakened over the years. If anything, their years away – not just from the band, but from each other after industry pressures and struggles getting along led to a 2006 break-up – seemingly resulted in a heightened bond and the realization that when their individual talents are pushed into one space, greatness can be achieved.
With The Physical World, we are equally given the tire squealing pandemonium, pulsating rhythms and howling vocals that made You're a Woman, I'm a Machine such a force, along with a new appreciation for more accessible hooks, increased (maybe even more grown-up) grooves, and an energy that's more paced than shoved down a throat. If You're a Woman, I'm a Machine was a race to the finish line, The Physical World is a city tour bus breaking speed limits, but not ignoring the sites.
When the band came home in Toronto for a pair of outdoor rehearsal shows, before a spot under the big tent of Riot Fest, the buzz that was previously only witnessed within blogs and magazines came to life in a huge way.
Sure, the Riot Fest crowd was excited to see The Cure, ready to brood with The National, and looking forward to patting City and Colour on the back, but Grainger and Keeler were the most desired by a long shot. They were welcomed in a way that would've made regular royalty feel more than welcome.
As the comeback continues, Death From Above 1979 plans to tour through the 2015 festival season, but beyond that doesn't know what'll be next. Could they disappear again for another 10 years before dropping a newly minted hammer upon our ears?
Of course they can. This band has proved to be worth the wait.
-Adam Grant
-Photo by: Gavin Clark
Click here to view the rest of our Best of 2014 selections.
Please be sure to follow us on Twitter @riffyou and at Facebook.com/riffyou.