Dead Tired Releasing Debut Album: Stream it Here!

George Pettit will soon be taking the stage once again with Alexisonfire, but not before his new band
Dead Tired release their scorching Self-Titled debut album (stream it below!).
Available digitally on March 17 through New Damage Records, Dead Tired's debut is a scorching mix of hardcore, metal and punk. If you're looking for a sequel to Alexisonfire, you won't find it here.
"If anyone were to compare Dead Tired to Alexisonfire, I would probably judge them as somebody who doesn't listen to music very well," said Pettit in a November 2014 interview with Riffyou.com. "I'm fairly confident that anyone who listens to Dead Tired is going to instantly hear that it's a different band. I knew that whatever I did now was not going to sound like Alexis. I feel like Alexis didn't sound like Alexis at the end of it. We changed with every single record. I have no desire to repeat myself or hash out the same sound over and over again. That's a bad place to be in. Dead Tired is supposed to be a fun band. We don't have any lofty ambitions for it. I just wanted to play in a hardcore band."
He continued: "It's certainly less of a laugh now than it was in the beginning. But, it's also hard to avoid that. As much as I want to say that it's a fun thing that we're just going to do locally, I do recognize that I used to play in a big band that played enormous shows. I found out very quickly once I announced on Twitter that I had a new band, that there was a lot of interest immediately. It's going to be more than something casual, but it's not going to be as intense as Alexis. The second it becomes stressful, we can walk away or take a step back."
(Click the photo below to stream the Dead Tired album.)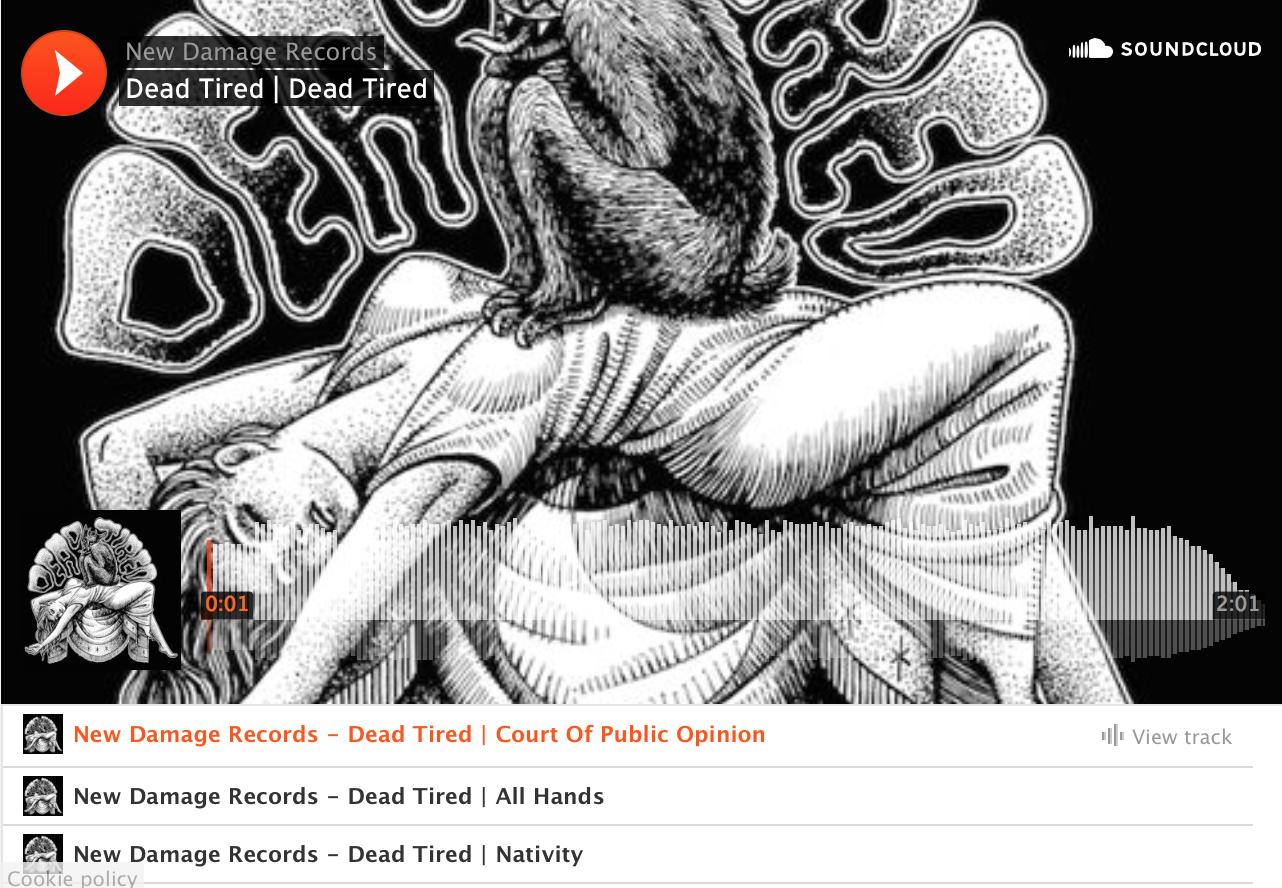 Please be sure to follow us on Twitter @riffyou and at Facebook.com/riffyou.