Dine Alone Records Get a Mobile Record Shop

Dine Alone Records continues to celebrate its tenth year of existence, as the label has introduced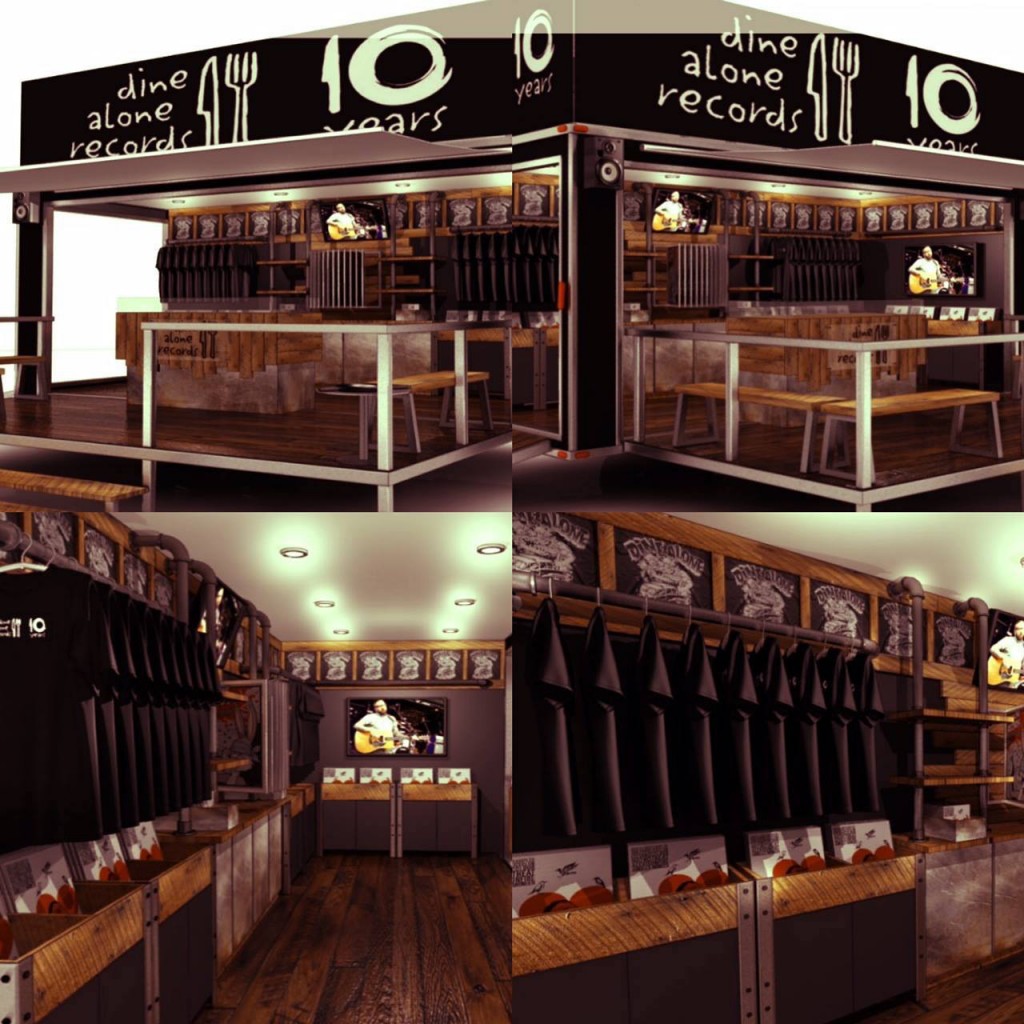 its Wax On Wheels touring record store. The mobile shop will make its debut on the Dine Alone Records x Red Bull cross-Canada tour, which kicks off in Vancouver, BC, on May 16.
"Music lovers will be able to hang out under an awning-covered patio and get a unique opportunity to purchase titles from our back catalogue, as well as rare, limited and one of a kind releases along with a special selection of DA merchandise," reads a statement from Dine Alone Records Founder, Joel Carriere.
Since we all live in such a connected world nowadays, Wax On Wheels will also feature mobile device charging stations and Wi-Fi connectivity.
"I am grateful for everything that has come [Dine Alone Records'] way," offered Carriere during an interview with Riffyou.com in March. "I feel like we are just getting started. Each day we operate is another day we can learn and figure out how to be better at our jobs. It isn't what I do that amazes me; it's what other people do that impresses me. When I see someone selfless, considerate, thoughtful and kind — those real positive human moments – that's what I find remarkable. I know I sound like a fucking hippie, but I am more impressed with good people than talented people."
-Adam Grant
Please be sure to follow us on Twitter @riffyou and at Facebook.com/riffyou.