Bono Recreates Bike Accident with Jimmy Fallon

Even though Bono is admittedly still recovering from a gruesome bicycling accident that derailed U2's planned week-long residency on The Tonight Show with Jimmy Fallon earlier this year, it appears that his sense of humour is in great shape.
As U2 plan to perform on The Tonight Show this Friday, photos have emerged (thanks to The Daily Mail), which lead us to believe that a sketch recreating the accident has been filmed for the show.
In one photo, Bono is confidently poised upon a black bike with a tough-looking leather jacket, while Fallon is positioned upon a little girl's bike, complete with tassels and a basket. In the other, Bono (or a stunt double) is on the hood of a truck, with the bike between his legs.
This is certainly way funnier than those in Russia who believe that U2 and Apple distributed pornography with the release of Songs of Innocence.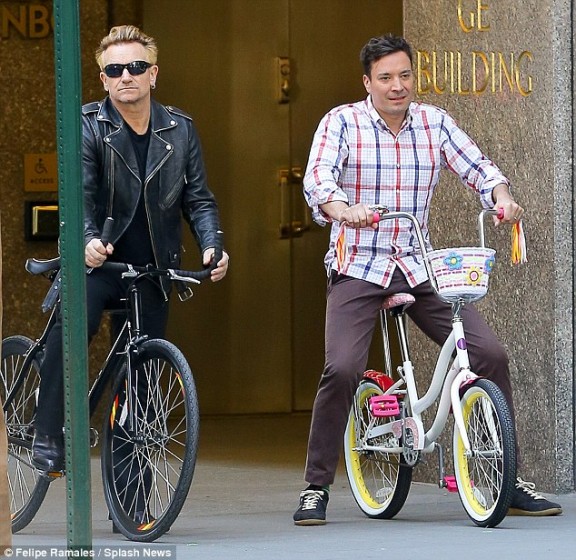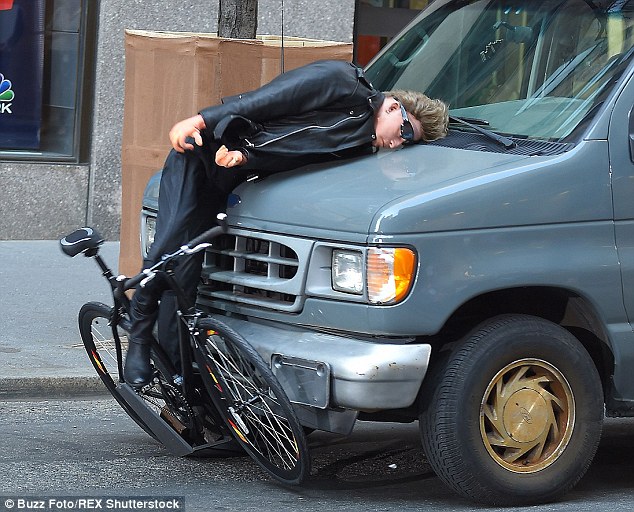 Please be sure to follow us on Twitter @riffyou and at Facebook.com/riffyou.