The Flatliners Releasing Double A-side 7"

As Toronto punk rockers The Flatliners gear up for a run of dates across Europe with Lagwagon, the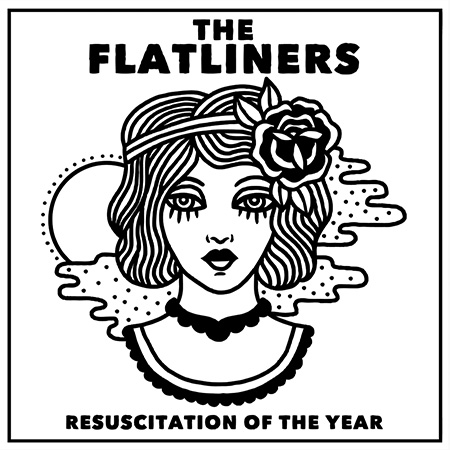 quartet have announced that they're be releasing the double A-side single, Resuscitation of the Year.
In addition to the title track, fans will also be given "Fangs," a song that didn't make the cut for the 2013 full-length by The Flatliners, Dead Language.
"Take it from me, there's nothing better to kick off your 2015 like a song from 2013! But just to spice it up a bit, we're including an unreleased song from the Dead Language sessions called "Fangs," explains band vocalist Chris Cresswell. "It took us almost 2 weeks to decide the fate of "Fangs" back in 2013. Should we keep it on the record? Should we save it for something else? It was without a doubt the toughest call to make overall surrounding Dead Language.
"And now for your listening pleasure, it's yours," he continues. "Loud and gnarly, so crank it up and bang your head. We were also able to work with our good buddy Grey Days who produced some incredible artwork for this double-record-cover 7". To us, this release is equal parts "Resuscitation of the Year" and "Fangs," so we wanted to showcase that through the art. Feast your eyes. Feast your ears. Feast your brain."
Resuscitation of the Year will be available through Fat Wreck Chords on March 10.
Please be sure to follow us on Twitter @riffyou and at Facebook.com/riffyou.