Future of Riot Fest Toronto is Unclear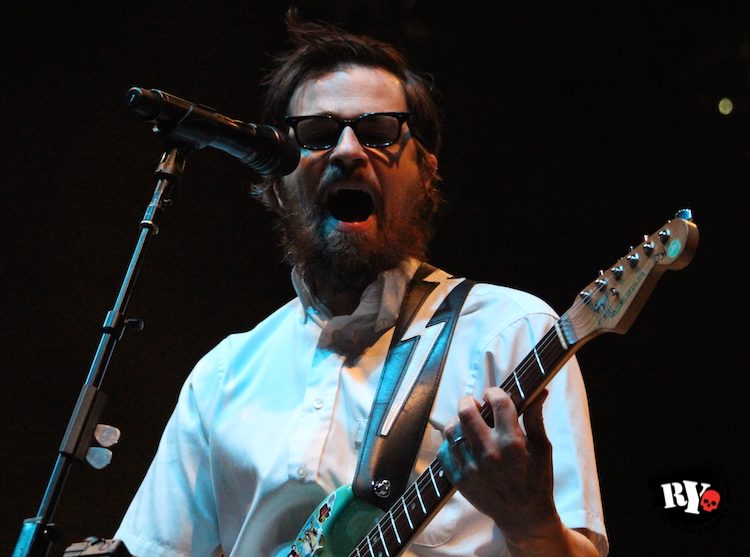 For a handful of years now, Riot Fest Toronto has been a go-to event for Southern Ontario devotees of punk, metal, alternative, hip-hop and several other desirable genres inbetween. What's troubling, however, is that all of the momentum Riot Fest Toronto has gained, may be all for naught thanks to the changing landscape in the Canadian concert promotion game.
On February 16, Live Nation Canada announced that it had acquired the festival portfolio of the Alberta-based Union Events. Riot Fest has worked in partnership with Union Events for the Toronto edition of the festival, but is not part of the aforementioned portfolio. Festivals like Sonic Boom and X-Fest, for example, are.
In a statement provided to Toronto's NOW magazine, Live Nation Canada said Riot Fest "will not be promoted by Live Nation." Thus, Riot Fest Toronto (which pulled in about 40,000 concert goers in two days in September 2015) may not be back unless the bosses behind it can find a sensible way to navigate past this sizeable bump in the road.
"We wish Union Events the best of luck in their new venture," said Riot Fest Founder, Mike Petryshyn, in a statement sent to NOW. "They've been great partners and have become our close friends. We are still sorting through the future plans for Riot Fest in Toronto but would like to thank the fans for their support these past four years."
While it's good to know that Riot Fest hasn't given up on the Toronto market yet, its up-in-the-air status is going to loom concerning for those who are already planning to get muddy and sonically assaulted for a weekend in September.
Although performers have yet to be announced, fans can already take advantage of presale ticket opportunities for Riot Fest in Chicago and Denver.
Last year's Riot Fest Toronto played host to The Prodigy, Alexisonfire, Motorhead, Weezer, Rancid and a ton of other hard-hitting acts.
We hope Riot Fest comes back to Toronto. We already bought new ponchos and everything!