Gig of the Year: Billy Talent @ Canadian Music Week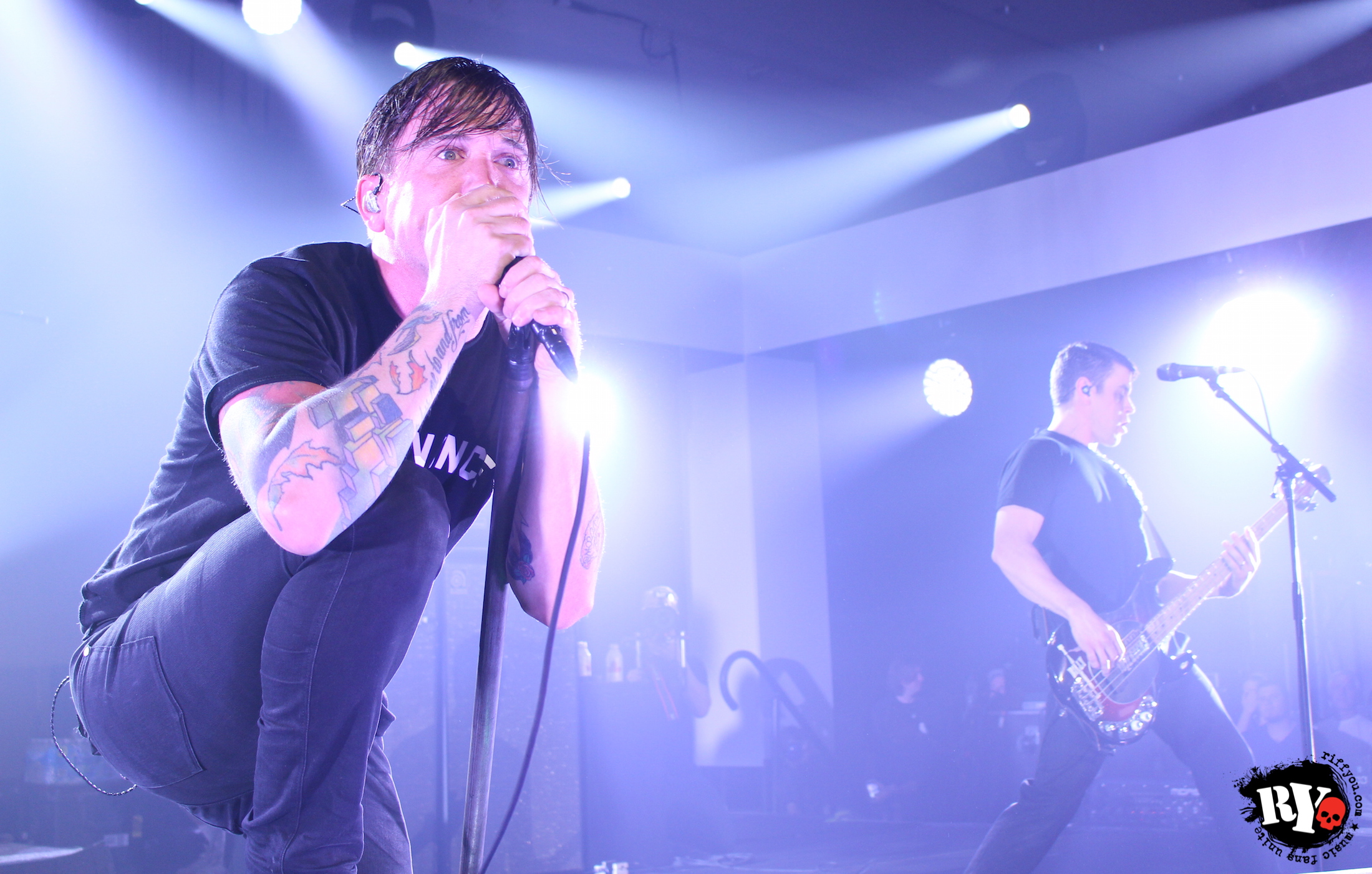 At Canadian Music Week 2015, a very odd thing happened: Billy Talent performed in a ballroom. No, not just a venue that uses the word 'ballroom' to class itself up. We are talking about a legit ballroom at a fancy pants hotel in downtown Toronto.
The occasion was the SiriuxXM Indie Awards, an event that recognizes the best in independent Canadian music. Of course, Billy Talent has been a major label act for more than a decade now, but in many ways can still look independent bands in the eye and not face crippling judgment.
On this night Billy Talent played a thrashing 75-minute set to close out the night. In front of them, a rowdy collection of fans, musicians and industry types. Oddly enough, beneath everyone was a very tasteful carpet that was certainly weeping by the time this show concluded.
In typical Billy Talent fashion, the band was relentless. Together, they stormed out with the then new track, "Kingdom of Zod," before pummeling any senses listeners had left with "Devil in a Midnight Mass," "This is How it Goes" and "This Suffering," in succession.
Despite being draped in black, you could see the pounds of sweat pouring through each piece of clothes worn by Billy Talent. For a high class hotel, it sure had a low end air conditioner.
Truly, the room scorched as vocalist Ben Kowalewicz avoided dehydration by pouring an ocean's worth of water down his throat and upon his head.
Classic Billy Talent standards like "River Below," "Try Honesty" and "Red Flag" made strong appearances, as did the more solemn yet beautiful, "Surrender."
In front, the crowd dedicatedly crushed forward without harming a soul, all the while chanting along as if they had endless amounts of breath.
On this night Billy Talent played the strangest of settings, but the strongest of sets. It was without a doubt the best gig we saw all year.
-Adam Grant
Please be sure to follow us on Twitter @riffyou and at Facebook.com/riffyou.