What Will Dave Grohl be Doing at the Oscars?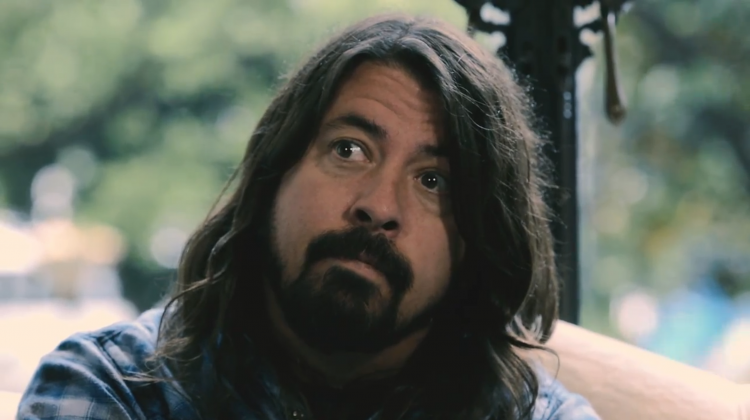 While it's become familiar and expected to see Dave Grohl at major music events around the world, it'll be interesting to see what his involvement will be at this year's biggest night for movies, The Academy Awards (Oscars.)
Today, it was revealed by Oscars producers David Hill and Reginald Hudlin that Grohl would be giving a "special performance." However, the nature of it wasn't revealed.
Grohl is not nominated in any capacity, nor was the Kurt Cobain: Montage of Heck documentary in which he didn't appear in the theatrical version of. But, the documentary was still rather popular in 2015, so maybe he will be there to salute Cobain?
As lovely as that sounds, let's consider that one a long shot. As big a long shot as Courtney Love having a #1 album in 2016.
Also on the 'wishful thinking' list is Grohl performing an Amy Winehouse tribute – the Amy documentary about her life is in fact a nominee. But that'd be too strange of a stretch, right? Right.
Here's a thought, though: David Bowie is likely to be honored as part of the Oscars' In Memoriam segment. While he wasn't a hugely revered actor, Bowie had some memorable roles to his credit (see: Labyrinth) that would make him more than eligible for a mention. Perhaps Grohl, who performed with Bowie way back when and is an admitted admirer of the Thin White Duke, has been asked to put forth a more conservative (than Lady Gaga), yet passionate, Oscars-acceptable tribute.
It's easy to picture Grohl on the Oscars stage with a guitar in-hand, no band, black suit, performing a stripped down, intimate version of "Heroes" or "Changes." Perhaps he provides the soundtrack to the In Memoriam video? Hmm. Both songs would do that segment respectful justice.
Regardless of what Grohl's involvement is, the Oscars confirming his presence at the show is enough to provide a slight bump in interest from his wide fan base and those wanting to witness Nirvana's former drummer at arguably the biggest awards show on the planet. It's a smart move. But if it winds up being a Bowie-related move, the word 'genius' would have to come up.
Now, if only the Oscars could really do something about its problem with racial equality. Just sayin'.
The Oscars air on Sunday, February 28.
-Adam Grant