GWAR to "Destroy Literary World" with New Book

GWAR has confirmed plans to "destroy literary world as well as actual world with new book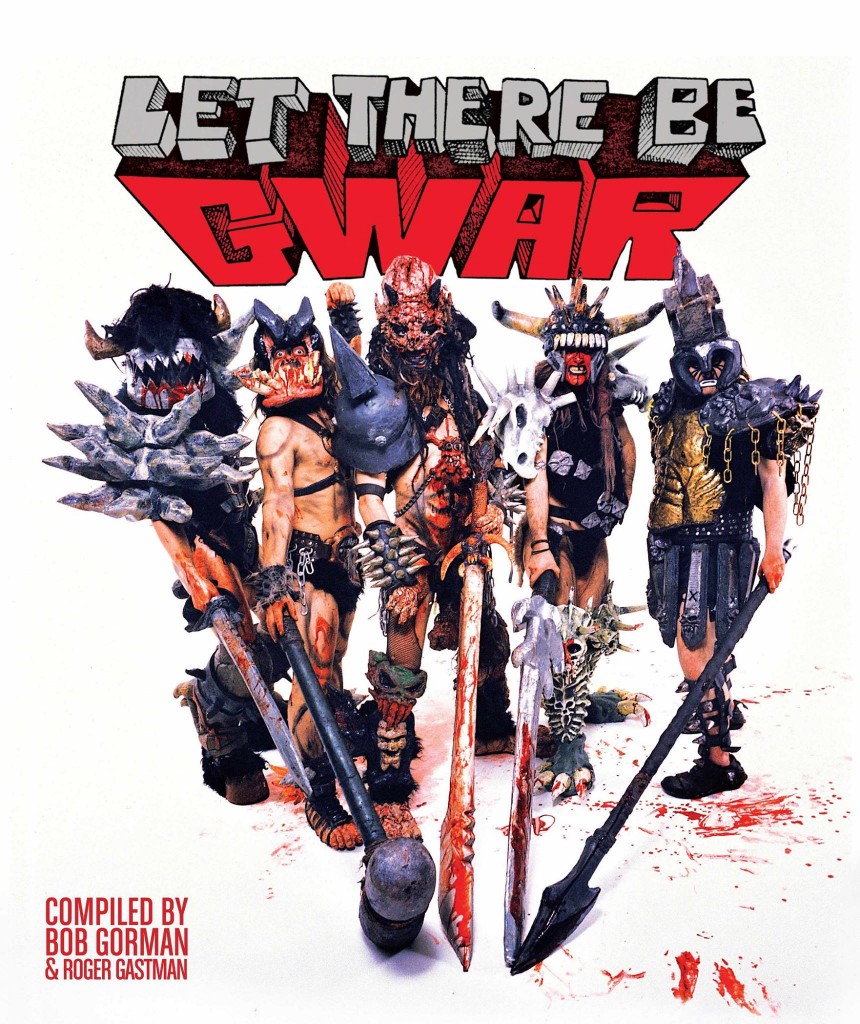 release." Titled Let There Be GWAR, the oversized hardcover book is a detailed, behind-the-scenes history of the band featuring first-hand accounts, along with never-before-seen photographs.
"The book follows the band from the mid-1980s, known in GWAR lore as the 'Dim Time,' when the group came together at a derelict dairy building in Richmond, Virginia, through the 1990s and 2000s, when the band spread across the face of the planet like a plague," reads a statement issued by the band. "This book is a record and testament to all that is GWAR, the band who redefined the meaning of performance in rock music with their outlandish costumes and intense theatrical performances. A GWAR show is more than a rock concert; it is an immersive experience, featuring hilarious storylines, absurd live gore effects, and hundreds of gallons of blood and other fluids sprayed on an eager audience. Let There Be GWAR takes you backstage at these performances, a tour of the GWAR kingdom in photos, band posters, ephemera, production sketches and interviews, that chronicle the band's albums, comics and videos in a blood-stained hardbound tome. Bohabs the world over, will delight in the wretched world of GWAR through the pages of this, the most monstrous book since The Necronomicon."
For the Ultimate Bohabs out there, 150 books autographed by the members of GWAR are available for $100. Unsigned editions are going for $59.95. Both can be pre-ordered today, with shipping to occur in September.
In case you missed it, here's our 2014 interview with GWAR.
Please be sure to follow us on Twitter @riffyou and at Facebook.com/riffyou.