Interview: Silverstein Come Home for the Kids

Nearly 15 years into their career, post-hardcore quintet Silverstein have become a global band. They can easily trek across North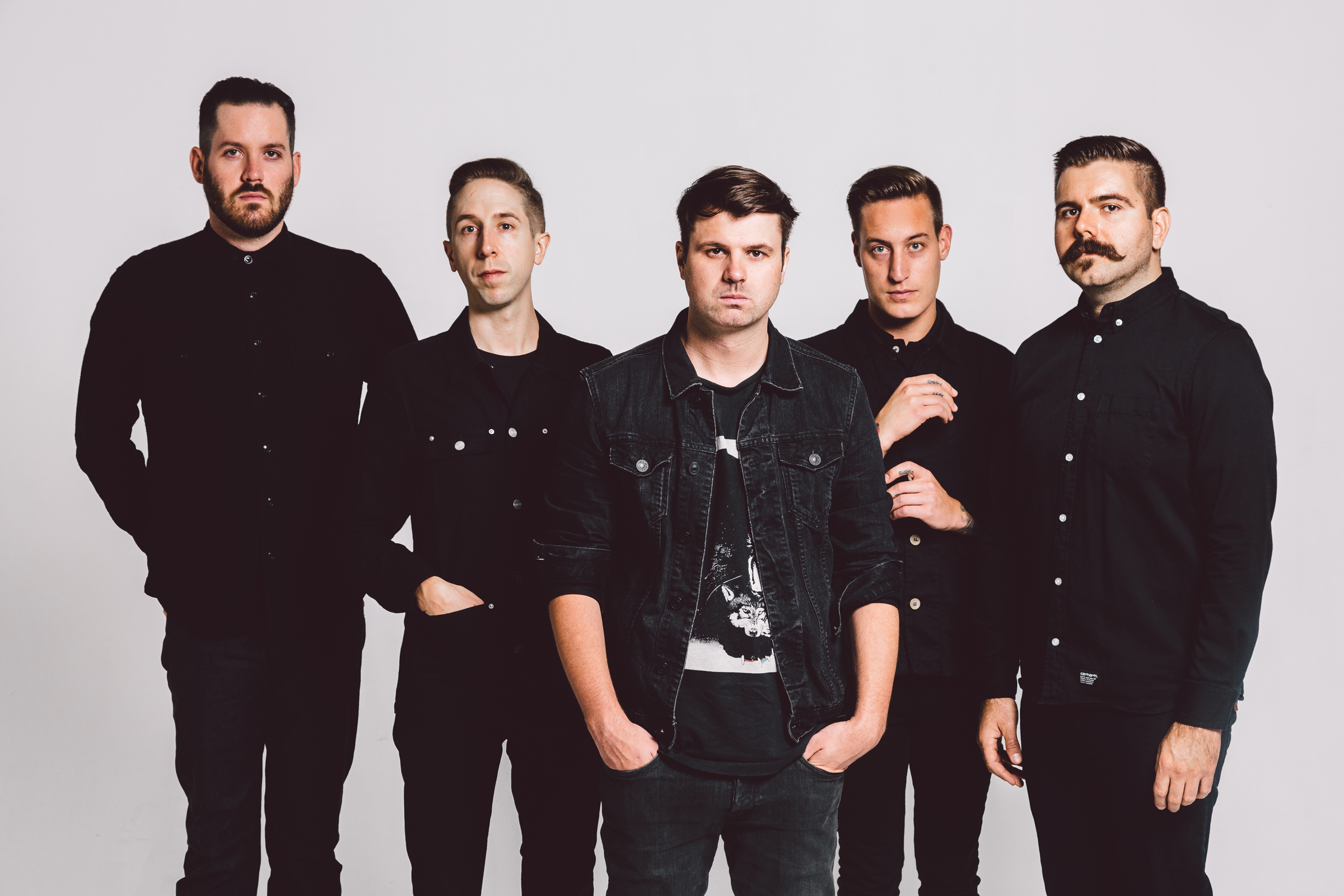 America and be greeted by throngs of enthusiasts, but they can also head overseas to give some grit to the always-excitable European heavy music fans.
No matter where the band – Shane Told (vocals), Paul Koehler (drums), Bill Hamilton (bass), Josh Bradford (guitar), and Paul Marc Rousseau (guitar) – may go, the Ontario suburb of Burlington (population 175,779) is where they grew up and cut their teeth amidst a thriving independent music community.
Before releasing their 2003 debut album, When Broken is Easily Fixed, Silverstein was that band playing the all ages gigs around their region, honing their craft and not rushing to make an impact.
"There was about three years before we became a real, full-time band," recalls Koehler in an interview with Riffyou.com. "We worked the kinks out by playing local shows, making demos, rehearsing and spend time learning from our peers. That's a learning process that really sets you up for success. A lot of the time, people create their band and they immediately say, 'let's go tour!' They might not be that good or still have a lot of work to do…and that could really shorten your career.
"We were fortunate to come up during a time where things were more community based," he continues. "We had a local scene to reflect on and we had the time to get ourselves in order before we said, 'hey everyone, look at us!'"
Koehler adds that it wasn't until their second album, Discovering the Waterfront (2005), that Silverstein began to believe that what they were involved in was becoming a viable career path. More fans began to have expectations and more people behind the scenes were helping push the Silverstein name beyond the borders of Burlington.
That expansion has been continual over the years, thus allowing the band to release seven albums to date, with their eighth – I Am Alive in Everything I Touch – due next year through New Damage Records. In all, Silverstein have sold over a million albums to date.
Next month – before the group embarks on a 15th anniversary tour that'll see them play Discovering the Waterfront from front-to-back – Silverstein is returning home to the Ron Edwards YMCA as part of Burly Calling VIII.
For Koehler and company, this show brings with it more than just the opportunity to reflect on the band's formative years.
"It was important because it really brought a lot of great talent through a small community," says Koehler of the Burlington YMCA. "It inspired a lot of people and musicians. That's important because so many young people in the city didn't have [those types of] influence. It was an easy, attainable, cheap way to bring that to those people.
"Maybe this show will help throwback to that time," he continues. "Hopefully people will come and say, 'Man, I want to do this. Let's build a community, build a scene, play some shows, and plan some shows.' [Scenes] are not something that are run by one person: they're run by everyone."
As for the aforementioned new album, I Am Alive in Everything I Touch, Koehler notes that the album is "a natural progression of what we've done…especially the last record (This is How the Wind Shifts). It's going to appeal to our longtime fans and hopefully those getting into our band now.
"We want people to hear it and think that we didn't recycle the same stuff and are still innovating," he elaborates. "When you're excited, you're inspired to do new and better things."
-Adam Grant
Canadian Tour Dates:
(w/Seaway)
12.04.14 Oshawa, ON – The Moustache Club
12.05.14 Belleville, ON – Belle Pub
12.07.14 St. Catharines, ON – Detour Music Hall
2015 Tour Dates:
(w/ Beartooth, Hands Like Houses, Major League, and My Iron Lung)
01.15.15 London, ON – London Music Hall
01.16.15 Detroit, MI – Crofoot
01.17.15 Chicago, IL – Bottom Lounge
01.18.15 Minneapolis, MN – Mill City Nights
01.20.15 Winnipeg, MB – Garrick
01.21.15 Saskatoon, SK – O'Brians Event Centre
01.22.15 Edmonton, AB – Union Hall
01.23.15 Calgary, AB – The Gateway
01.24.15 Vancouver, BC – Tom Lee
01.25.15 Seattle, WA – El Corazon
01.26.15 Portland, OR – Hawthorne Theatre
01.28.15 Sacramento, CA – Ace of Spades
01.29.15 Anaheim, CA – House of Blues
01.30.15 Los Angeles, CA – House of Blues
01.31.15 San Diego, CA – House of Blues
02.02.15 Phoenix, AZ – The Nile
02.03.15 Las Vegas, NV – House of Blues
02.04.15 Reno, NV – Knitting Factory
02.05.15 Salt Lake City, UT – Club Sound
02.06.15 Denver, CO – Summit Music Hall
02.07.15 Albuquerque, NM – Sunshine Theater
02.08.15 Dallas, TX – The Prophet Bar
02.10.15 San Antonio, TX – Backstage Live
02.11.15 Houston, TX – Warehouse Live
02.13.15 Ft. Lauderdale, FL – Revolution
02.14.15 Orlando, FL – The Beacham
02.15.15 Atlanta, GA – Masquerade
02.17.15 Greensboro, NC – Cone Denim Center
02.18.15 Norfolk, VA – Norva
02.19.15 Baltimore, MD – Soundstage
02.20.15 Philadelphia, PA – Union Transfer
02.21.15 New York, NY – Webster Hall
02.22.15 Worcester, MA – Palladium
02.24.15 Cincinnati, OH – Bogarts
02.25.15 Cleveland, OH – House of Blues
02.26.15 Albany, NY – Upstate Concert Theatre
02.27.15 Montreal, QC – The National
02.28.15 Toronto, ON – The Danforth Music Hall