Interview: Single Mothers Find Good in Negativity

For Single Mothers guitarist Michael Peterson, October 7, 2014 was one of those really good days. There he was at home in the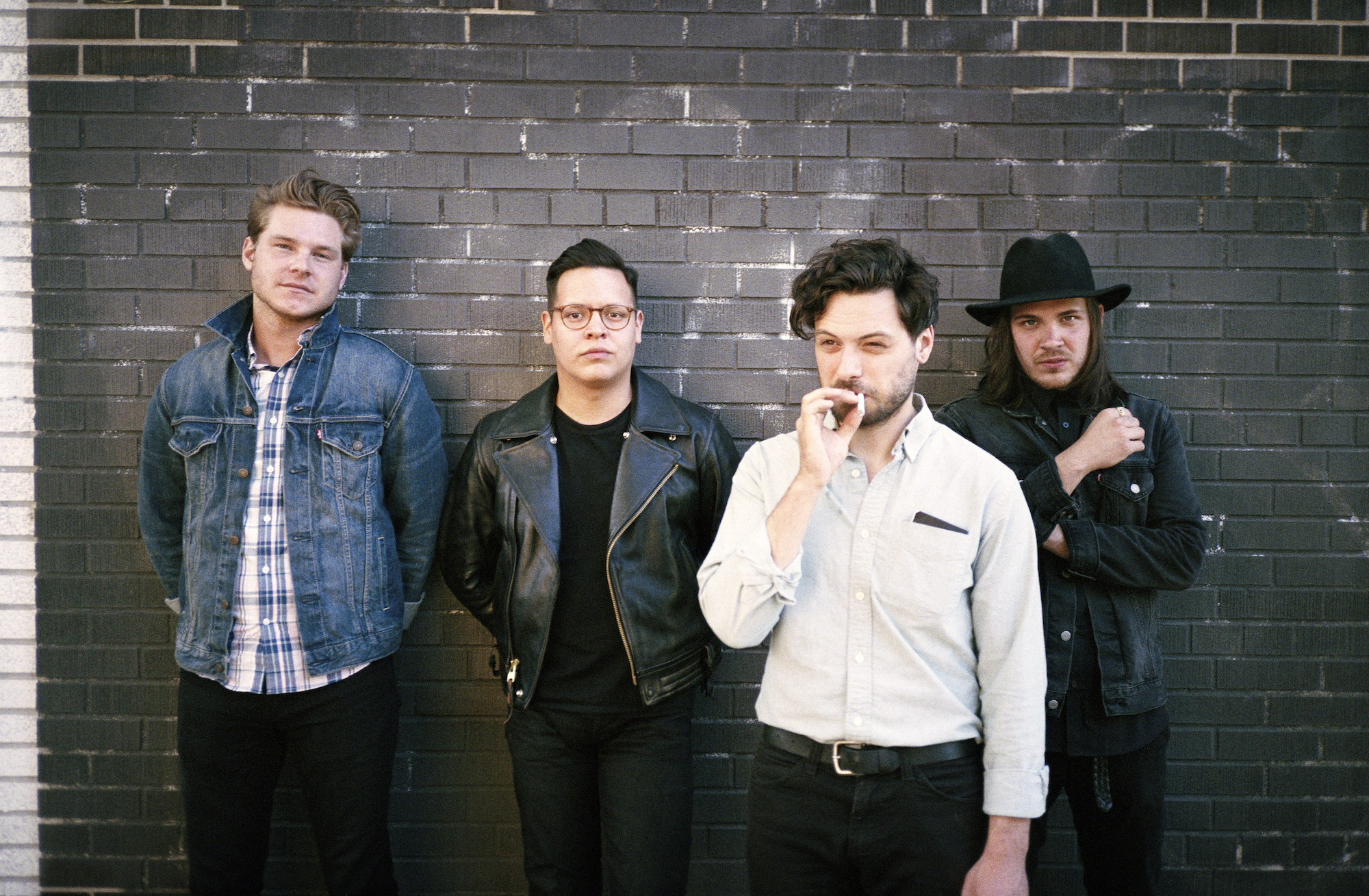 midst of his birthday party when a member of Dine Alone Records brought a box of his band's new album, Negative Qualities, into the festivities. On the same day that he came to life many years ago, so did his first full-length album.
"It's the culmination of all the frustration and anxiety we experienced in our lives while trying to get to this point," says Peterson of getting the album out. "It was like one big 'agh!'"
Getting to this point wasn't an easy feat for these London, ON, punk rockers. Formed by frontman Drew Thomson – to spite an ex-girlfriend and her clique – Single Mothers for years had a rotating membership. Thomson would fire bandmates often, or even walk away from the band himself. Peterson says that he's played every position in Single Mothers, and even served as the frontperson while Thomson worked out of town as a prospector.
"At the end of the day, we had to stick together and try to see these things through," relays Peterson, who admits that member instability served as a test for the friendship he and Thomson share. "What's happened is that [today's] lineup has made us as comfortable and solid as we've ever felt. Sometimes you have to cycle through a bunch of people before it feels right. Now it seems like we're finally ready to tackle it all."
Now standing united with Evan Redsky (bass) and Brandon Jagersky (drums), Single Mothers have given us a throbbing, albeit brief debut album that doesn't have time to get lazy. It smacks you in the face with an unapologetic attitude and willingness to be portrayed as polarizing. Thomson's lyrical work is instigative, provocative and miles away from subtle.
Very quickly, you realize one important thing: Single Mothers is either that band that you're going to love, or that band you're going to hate.
Upon the release of Negative Qualities, influential Toronto music publication, Exclaim!, panned the album, reducing it to a glorified bar band offering. The reviewer also opted to take a few bites out of fellow rising Canadian punk bands, PUP and The Dirty Nil. In a way, it felt like he was trying to reduce an emerging scene, as opposed to a single album.
"What I took from that whole thing of them grouping our three bands together, was that it speaks more to a growing scene…and bands from this area succeeding, and getting out," offers Peterson after opting not to comment about the publication's opinion.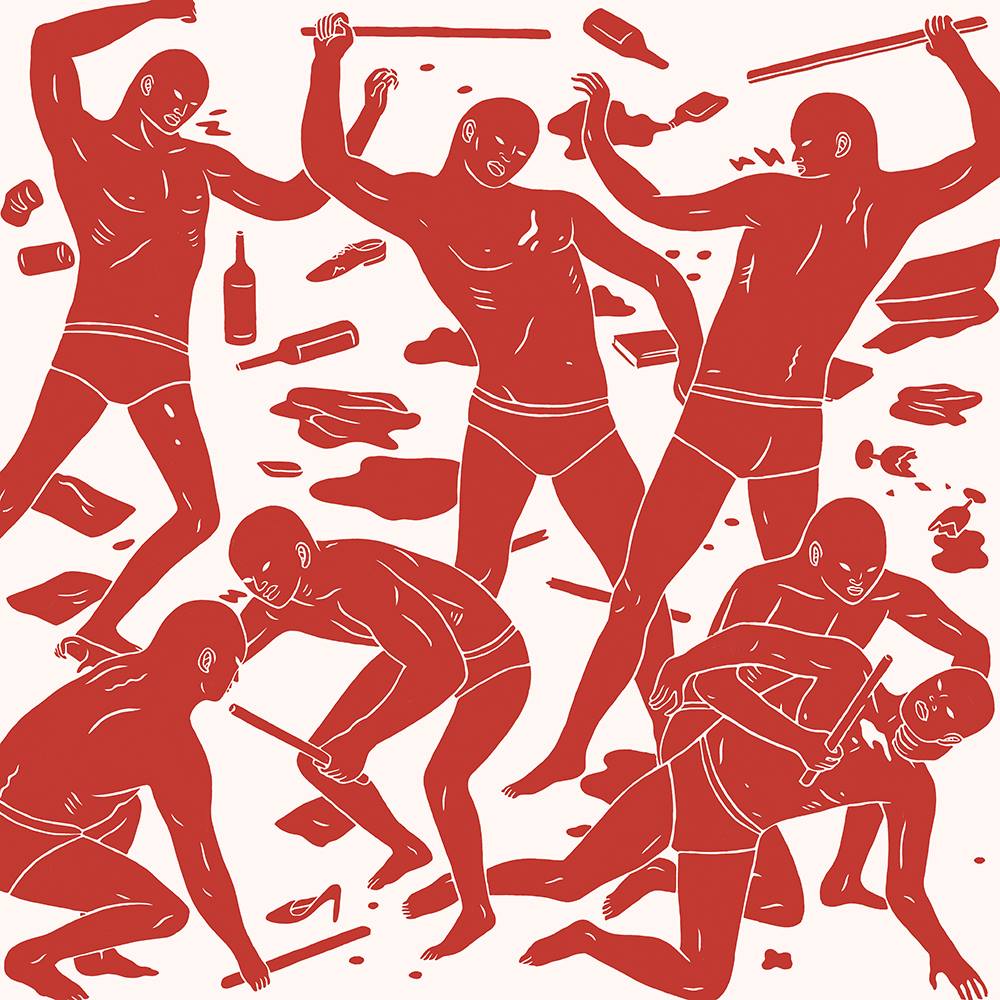 "Not only were they talking about one band, they were talking about all of us –including our crew of friends and supporters. What should be taken from this is that we're making noise and people are paying attention to that.
"With any art or form of creativity," he continues, "it's better to polarize people than just be kind of liked and be somewhere in the middle ground. I'd rather people love us or hate us."
Despite that very public smack to the chops of Single Mothers, Peterson tells Riffyou.com a number of times just how satisfying it is to have Negative Qualities in his hands.
And while Peterson may strongly believe that "once you get comfortable, that's when your shit begins to suck," he is allowing this moment to sink in and hope that it leads to greater things.
"I've never put out a record before. So, this could all end tomorrow and I'd consider the band successful," concedes Peterson.
"The fact that anyone gives a shit about our band and comes out and sings along to a couple of our songs, that's amazing," he adds. "It's an incredible thing and that's all I've ever wanted from making music: to just feel that connection with other people and create something that helps people, or gets them stoked."
-Adam Grant
Click here to watch "Half-Lit," the new video from Single Mothers.
Tour Dates:
10.17.14 – Montreal, QC – Il Motore
10.18.14 – Quebec City, QC – Bar a La Source de la Martiniere
10.21.14 – Halifax, NS – The Seahorse (Halifax Pop Explosion)
10.22.14 – Halifax, NS – Gus' Pub (Halifax Pop Explosion)
10.23.14 – Boston, MA – Great Scott #
10.24.14 – New York, NY – CMJ
10.25.14 – Amityville, NY – The Amityville Music Hall
10.26.14 – Philadelphia, PA – The Barbary # %
10.27.14 – Washington, D.C – Black Cat # %
10.28.14 – Richmond, VA – Strange Matters # %
10.29.14 – Raleigh, NC – Kings
10.30.14 – Charleston, SC – Tin Roof
10.31.14 – Atlanta, GA – Drunken Unicorn
11.01.14 – Gainesville, FL – The Fest
11.02.14 – Pensacola, FL – The Handlebar
11.04.14 – New Orleans, LA – Circle Bar
11.05.14 – Houston, TX – Walters Downtown
11.06.14 – Dallas, TX – Sons of Hermann Hall
11.07.14 – Austin, TX – Fun Fun Fun Fest Nites
11.11.14 – Tucson, AZ – Fly Catcher
11.12.14 – Tempe, AZ – 51 West Buy
11.12.14 – San Diego, CA – The Hideout
11.14.14 – San Francisco, CA – DNA Lounge
11.15.14 – Los Angeles, CA – Los Globos
11.16.14 – Camarillo, CA – Rock City Studios
11.17.14 – Henderson, NV – Eagle Aerie Hall
11.19.14 – Albuquerque, NM – Gasworks
11.21.14 – Nashville, TN – The End
11.23.14 – Lansing, MI – Mac's Bar
12.03.14 – Buffalo, NY – Waiting Room
12.04.14 – Albany, NY – Stage One
12.06.14 – Doylestown, PA – Siren Records
12.07.14 – Binghamton, NY – SUNY
12.10.14 – Toronto, ON – The Horseshoe Tavern w/The Hold Steady
12.11.14 – Toronto, ON – The Horseshoe Tavern w/The Hold Steady
12.12.14 – Oshawa, ON – The Moustache Club
# w/The Flatliners
% w/Solids
Please be sure to follow us on Twitter @riffyou and at Facebook.com/riffyou.