Interview: Veruca Salt Shakes Off the Past with "Ghost Notes"

This Veruca Salt reunion is an absolute pleasure. In an era where bands can reunite because bags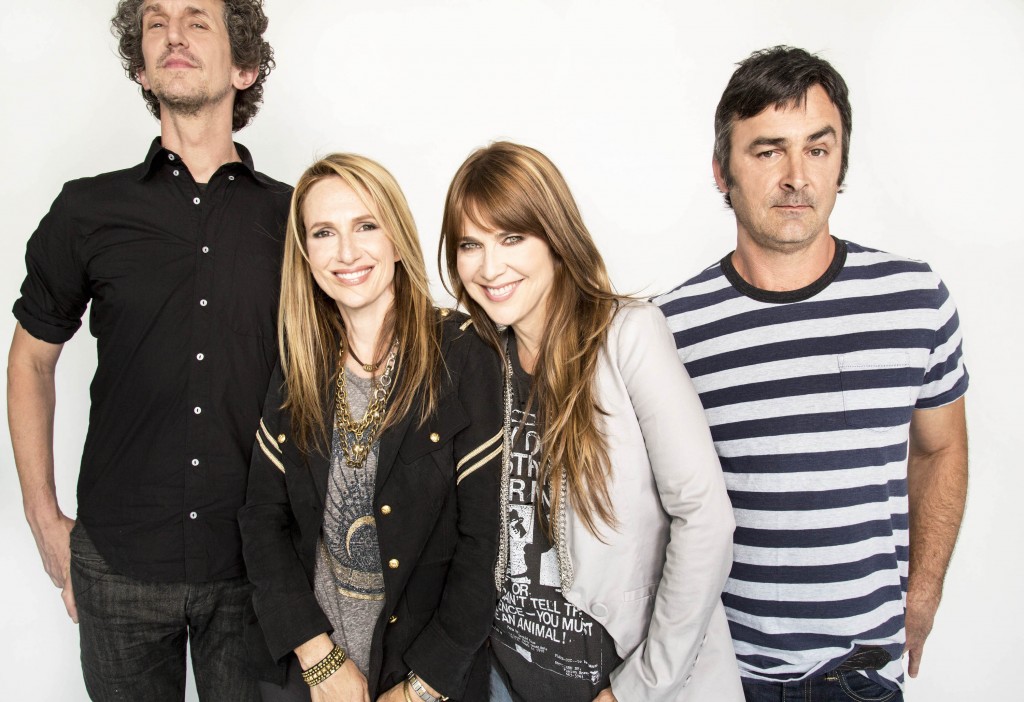 of money are being offered for a public reconciliation and festival gig commitments, Louise Post, Nina Gordon, Steve Lack and Jim Shapiro have approached phase two of Veruca Salt with a distinct level of tastefulness.
Out today is Ghost Notes, the band's first album with the original lineup since 1997's Eight Arms to Hold You. Sure, Post held down the Veruca Salt fort for years after Gordon, Lack and Shapiro departed between '97 and '98, but this is the lineup that made this rock troupe a powerful force.
At the centre of Veruca Salt's initial disintegration was a serious fallout between Post and Gordon. Although the pair has yet to publically offer specifics regarding what happened, what can be assumed is that it was far from good.
The two would go years upon years without speaking, before eventually reconnecting over email, as both became mothers. The real thaw of past negativity occurred during an emotional coffee date for Post and Gordon in 2013. Eventually, the prospect of making Veruca Salt happen again began to feel more realistic.
"Things may have had to unravel the way they did, but I don't think it had to take as long as it took for us to find our way back to each other," says Gordon with regret when speaking with Riffyou.com about what happened between Post and she. "We could've just duked it out [years ago] and gotten it out of our systems a lot faster, but as it happens, we had to duke it out through our solo records and we did that. There is some regret about waiting so long [to get back together.] But, there's no point dwelling on that because here we are now. In some sense, I do think it did have to happen, the way it happened. We had to grow up."
Once comfortable with the prospect of playing together again, Post and Gordon were quickly able to get Lack and Shapiro back in the fold.
"One of the nice things about the way [our reunion] unfolded, was when Louise and I met with Jim and Steve and we all decided to do something together," adds Gordon. "We didn't know what it would be. We didn't know if it would just be a reunion show, or if we were going to record new songs – we had no idea. But, we knew we wanted to make music together again."
Veruca Salt started the process innocently enough. First, came a two-song, Record Store Day 2014 10". The band's first live performance together since 1998 then took place on Conan, followed by a short run of tour dates. These instances allowed Veruca Salt to realize that it not only still had an audience, but also had one that was still very invested in the band.
"When we went on the road last year, we didn't know what our fan base was, or who our fan base was," offers Post to Riffyou.com. "We didn't know about the incredible love that we'd be met with. We reconnected with our audience and realized that they're still there after all of these years of being away. For me, that fuels my desire to write songs, to go into the studio – that's very powerful and personally meaningful for all members of the band."
She continues: "Since we've been back together, we've been able to reflect on the impact our breakup had on people…it was too much to process at the time, but it's easy to see now as we've reconnected with fans. They tell us stories about [our breakup] and what it felt like to them. So, we couldn't be anymore excited to deliver a new record to these fans and have a happy ending of sorts – for the people who were distraught over our breakup years ago."
When speaking about quality control, Post explains that Ghost Notes didn't just happen because everyone was back in the same room again – the songs had to be great. This wasn't just going to be a reunion for reunion's sake.
"If the record was coming out any less than what we wanted it to, we probably wouldn't have released it," confirms Post. "We wouldn't have felt the desire to move forward.
"What we found [through this process] was that the band is bigger than any one of us individually and the songs have a life of their own…and the band has a life of its own," she elaborates. "The songs took shape in their own way – with their own personality – and they emerged. We were all kind of surprised by that. Like, 'Holy shit, this is what we are making right now?'"
On Ghost Notes Veruca Salt successfully demonstrate that time apart didn't hinder how Post,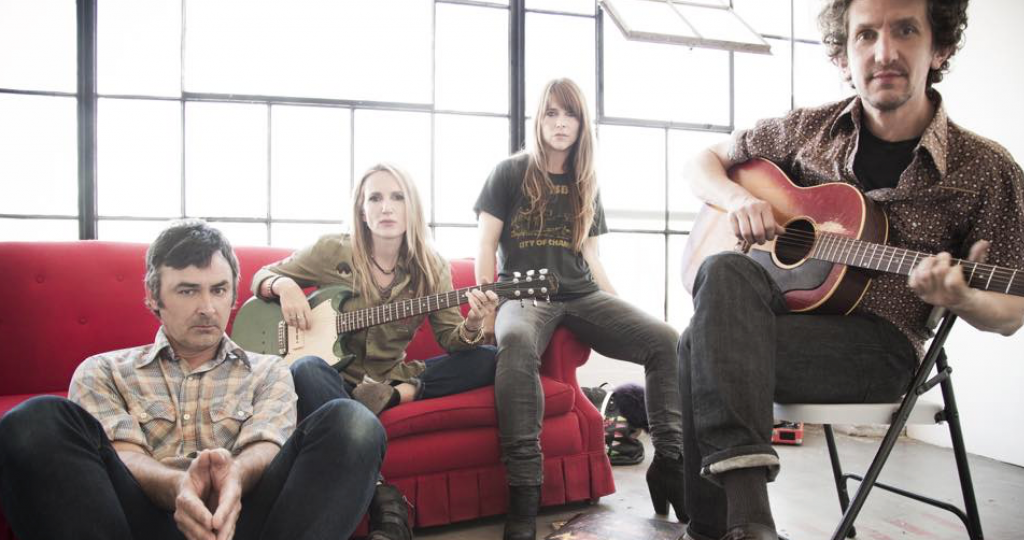 Gordon, Lack and Shapiro sound when making music together. Yes, you can hear the infectious pop-drenched alternative rock sentiments and vocal gold the band became known for, yet what's captured all these years later feels very forward-thinking.
That said, this album isn't a ball of friendly listening fluff. While relatable for listeners and the lives they lead, Ghost Notes is a document of work that examines the rise, fall and return of one of the '90s' most missed bands.
"I hate to use the 'concept album' phrase because it's so over-used, but this album really does tell a cohesive story," relays Gordon. "Lyrically, it's all about the band getting together in the first place, the band breaking up, what happened during the break up and about the reunion. I do think the songs have a universality, because what's underneath them are broad issues like regret, pain, joy…so people can relate whether or not they care about what the story behind Veruca Salt really was."
Concludes Post: "The lyrics really tell our story. It was quite a catharsis for us to be able to write about it. We've turned it over and looked at all angles of our breakup and examined it to try and understand what happened – to be able to come to terms with it and put it behind us. We really looked at it under a microscope and moved beyond it."
-Adam Grant
Tour Dates:
07/10 – San Francisco, CA @ Slim's
07/11 – Los Angeles, CA @ El Rey
07/21 – Nashville, TN @ Mercy Lounge
07/22 – St. Louis, MO @ The Ready Room
07/23 – Minneapolis, MN @ The Cedar
07/28 – Toronto, ON @ Lee's Palace
07/30 – Boston, MA @ Paradise
07/31 – New York, NY @ Webster Hall
08/01 – Washington, DC @ 9:30 Club
Please be sure to follow us on Twitter @riffyou and at Facebook.com/riffyou.