It Was "Healing" for Courtney Love to Watch Cobain Doc with Daughter

While many will forever ponder Courtney Love's role in the passing of her late husband Kurt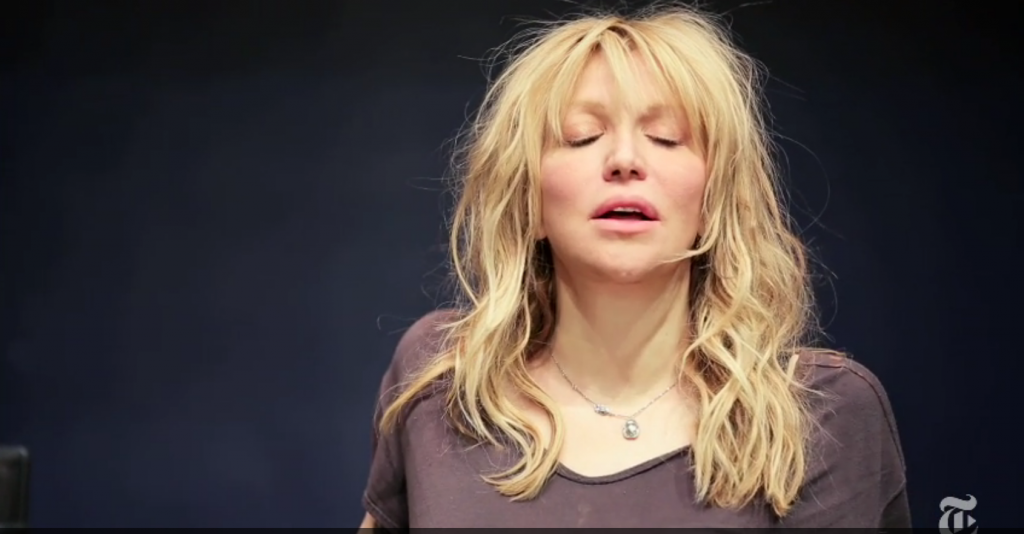 Cobain, she recently admitted in a new interview with V Magazine just how healing it was to watch the Kurt Cobain: Montage of Heck documentary with her daughter Frances Bean Cobain.
"To see [the documentary] in that room with my daughter was very cathartic and I was very happy to spend a little time with him and to find out, to see things and hear audio, and see into his heart," offered Love.
"It was an important moment of bonding between Frances and me, and I think it's very healing for our family and for our relationship," she continued. "Many people who've suffered the after-effects of suicide, and in Frances's case, like any child of suicide, she wondered what part she played in it and why wasn't she important enough? I think the film points out that absolutely, without a doubt, from whatever age it is that he starts talking about it, that that was where he was headed."
Last week, Rolling Stone published an exclusive interview with Frances Bean where she admitted to not being a fan of Nirvana.
"I don't really like Nirvana that much," she said with a grin. "Sorry, promotional people, Universal. I'm more into Mercury Rev, Oasis, Brian Jonestown Massacre [laughs]. The grunge scene is not what I'm interested in. But 'Territorial Pissings' [on Nevermind] is a fucking great song. And 'Dumb' [on In Utero] – I cry every time I hear that song. It's a stripped-down version of Kurt's perception of himself – of himself on drugs, off drugs, feeling inadequate to be titled the voice of a generation."
Please be sure to follow us on Twitter @riffyou and at Facebook.com/riffyou.