John Lydon: Punk Bands "are coat hangers."

John "Johnny Rotten" Lydon has never been short on opinions, thus explaining the impact he had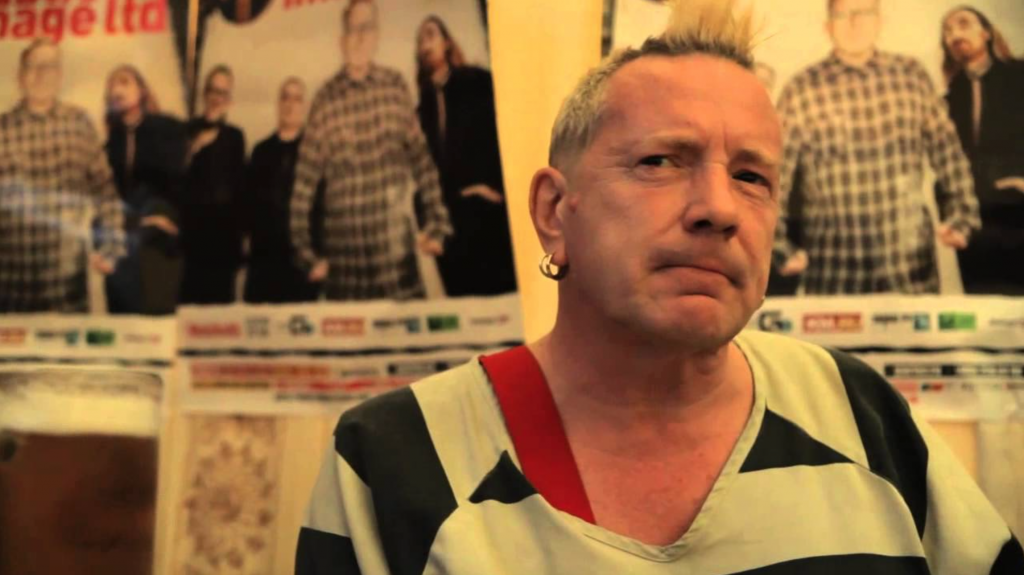 as the voice of the Sex Pistols and his longer-lasting band, Public Image Ltd.
At the age of 59, Lydon has just released his second memoir, Anger is an Energy: My Life Uncensored, a 500+ page look back at the punk icon's entire time on planet earth.
During a conversation with Rolling Stone about the book, Lydon is reminded about this line from it: "The one thing I hate the most about what I do – having to listen to the influence I've had."
The interviewer than asked Lydon: "Do you feel punk has gotten stuck?"
"It's very much become a coat-hanger's nightmare," replied Lydon. "A lot of bands are coat hangers: just put a leather jacket on over the hanger and stand there. And I don't like rigidity and uniform anyway. For me, punk was everything. We'd grab everything and have everything and share the world, not isolate ourselves."
Responded the interviewer: "I always thought your vision of punk was individuality."
Continued Lydon: "Yeah. And the treasure of course of four or five individuals in a band being able to combine and find a common ground. That's incredibly rewarding, while not losing your individuality. For as long as it works. When a thing stops working, you stop it and you move on. Don't get comfortable."
Later on, Lydon was asked for his thoughts on recent Rock and Roll Hall of Fame inductees, Green Day.
"No, I've never been a fan of them, I just don't understand it. I think it's kind of a tinny, two-bob version of something that was far deeper and carried more significance. And, uh, that for me, as a band, they're not very significant. They're a mélange. They're closer to Billy Idol than myself."
Please be sure to follow us on Twitter @riffyou and at Facebook.com/riffyou.