Lagwagon Releasing "Hang," their First Album in 9 Years

Lagwagon's Joey Cape is a busy dude. He recently released a new album with his Me First and the Gimme Gimmes brethren and launched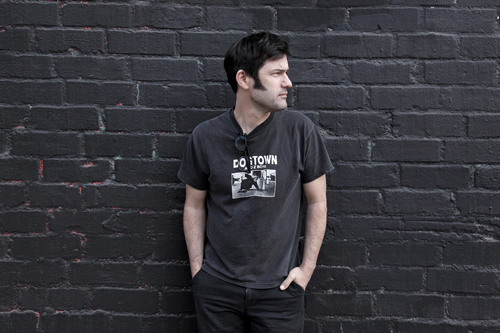 the conceptually beautiful record label, One Week Records. Now, he's set to crank up Lagwagon once again, as it's been announced that the band's first full-length album since 2005, Hang, will be released through Fat Wreck Chords on October 28.
Earlier today, said label posted a 16-second teaser video (which you can see below) for the album. You get some cool riffage, but not any true insight on what it's about.
Fortunately, Riffyou.com can bring you that, as earlier this summer we spent some time with Cape and asked him about the direction Lagwagon would be taking on their next album.
"It's pretty dark and there's no fun to be had. If you like fun…" explained Cape with a laugh. "If you're into being nice, and kind, and having a good life, and being happy, you might not want to buy this record. It does have pretty dark subject matter. I'm still writing the lyrics, but it's pretty conceptual. The music is really heavy, and pretty metal. I think I just sort of [finally] realized that this is who my band is. We throw in some melodies and some stuff, but for the most part it's a pretty angry, heavy metal band. I believe that a lot of people who like our band, like [the heavy] element of it. I know that's what the guys like to play.
He continued: "There's a certain amount of ranting that goes on in my life all of the time. When you write lyrics, you write about things that inspire you, so I guess that's why a lot of my songs come from a real melancholy place. I'm just kind of disgusted by people a lot of the time, so I finally decided to write about it. I'm almost 50…what else am I going to write about? I have to write the bitter old man record. That's what I'm here for. But, the record at its core is about empathy being essential for survival. So there is some hope in it, but I'm not addressing empathy as something that is growing…I'm addressing it as something that is deteriorating and disappearing pretty fast."
-Adam Grant
Tour Dates:

08/03 Le Sequestre (Albi), France – Parc Expo XTREME FEST
08/07 Paris, France – Trianon
08/08 Puttlingen, Germany – Rocco del Schlacko
08/09 Rothenburg, Germany – Taubertal
08/10 Eschwege, Germany – Openflair
08/12 Koln, Germany – LMH
08/14 Hasselt, Belgium – Pukkelpop
08/30 Lavaltrie, QC – Parc Gérard-Lavallée (Pouzza Pelouzza)
08/31 Chicoutimi, QC – Hotel la Sagueneenne (DAMP fest)
Please be sure to follow us on Twitter @riffyou and at Facebook.com/riffyou.