Laura Jane Grace Gives Advice to Transitioning Father

Since announcing plans in 2012 to transition into a woman, Against Me! frontwoman Laura Jane Grace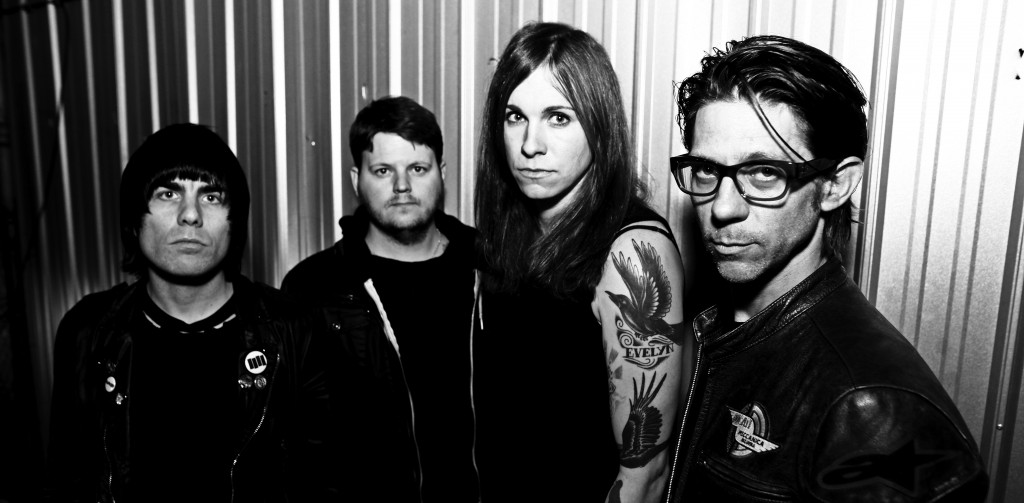 has become a welcomed voice within the transgender community.
Grace's new endeavour is penning an advice column for Noisey. In her first edition, a man preparing to transition into a woman expresses concern about telling his 8-year-old daughter about his forthcoming change.
Said Grace: "First of all, I know the fear that you are somehow surrendering your claim to being her 'dad.' But call it anything you want – your DNA connection to her creation is undeniable and unchangeable. She will always be of you."
Grace went on to detail the difficulties that came along with the end of her marriage and what it feels like to see the mother of her daughter begin to date men again.
Grace also stated that while she doesn't know how everything will work out in the end, but encouraged the advice-seeker to accept the truth about himself and make the transition.
"Things may really fucking suck for a couple years," added Grace. "My personal hope is that if I go out into the world, just trying to be the best version of me that I can be, trying to focus on joy and good times and surrounding myself with positive people, that my own personal happiness will be strong enough to fuel me through the trials and tribulations of parenting, that I'll have the strength to keep making an effort to make sure my daughter knows how much I love her and how much I will fight to continue to be a part of her life. All parents fuck up. You'll fuck up. I'll fuck up. Fuck it. Show her unconditional love throughout her life no matter what and I have faith she will return it."
-Adam Grant
Please be sure to follow us on Twitter @riffyou and at Facebook.com/riffyou.