Mark Hoppus: Blink-182 Going Through a "Friendly Divorce"

We are several months removed from the tumultuous public split between Blink-182 and its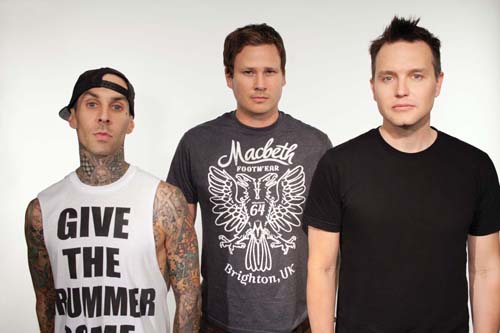 guitarist Tom DeLonge. After some nasty he said, she said, behaviour, Blink-182 members Mark Hoppus and Travis Barker have moved on with Alkaline Trio's Matt Skiba filling in (for the time being) on guitar and vocals. As for DeLonge, he's since gone on to release some solo material.
During a new interview with the Das Process podcast, Hoppus spoke about what's been recently going on behind the Blink-182 scenes.
"We are right now going through what so far has been a friendly divorce with our former guitarist," offered Hoppus. "Hopefully things clear up and it doesn't get all managery and lawyery and all that and we can move forward."
When discussing the current status of his relationship with DeLonge outside of the band, Hoppus said that "the love is still there," before explaining: "Tom was my best friend for years and years and the thing is if you think about the people that you were friends with at the end of high school and the beginning of college. How many of those people are you still friends with? We've been in the same van and bus and aeroplane and backstage room and stage for twenty something years."
Please be sure to follow us on Twitter @riffyou and at Facebook.com/riffyou.