Q&A: Ex-JUNO Judge Petitions Nomination for The Flatliners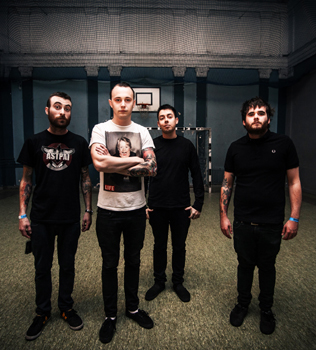 Yesterday, David Hall, the Owner of Handshake Inc., a Canadian metal label and production company, pissed off plenty of music fans by launching a petition that rallies against the Metal/Hard Music Album of the Year JUNO nomination received by The Flatliners for their 2013 album, Dead Language. Hall, who used to be a JUNO Awards judge, doesn't see how the band fits into this category and has not so privately declared that Voivod's Target Earth should've instead received a nod by the Canadian music award show.
The not so subtle title of the petition reads: Voivod is Metal, The Flatliners are not: fix this mistake JUNOs. At the time of this story being published, 601 signatures out of a desired 1,000 have been collected.
As a result of his feelings, message boards, music news publications, and social media platforms have become the place of heated debate over the matter. While Riffyou.com doesn't agree with Hall's point of view on the matter, we spoke with him this morning to learn more about why he chose to launch this campaign.
We attempted to get The Flatliners involved in this story, but they were unavailable for comment.
Here's our conversation with Hall:
RY: Why did you start the petition in the first place?
David: "The reason I launched the petition was to – and I know this sounds pretentious because Voivod in no way, shape, or form need my help –get Voivod into the spotlight as much as the other nominees…so that they could benefit from the attention that getting a JUNO nomination can bring to a band. Also, I feel that it is fundamentally wrong that The Flatliners are in the Metal/Hard category. People will, and have been arguing with me until they're blue in the face that The Flatliners are a metal or punk band, but that's just not true. Nobody that I know who considers themselves a fan of hard music would ever say that that band should be in that category. I knew this would ruffle some feathers, but didn't know that it would blow up into this insane thing."
RY: After reading about this petition and your beliefs, I think people would like to know what your definition of 'hard' music is, because a lot of people have different opinions on that.
David: "In the general sense, to me, heavy music is many, many things – Miles Davis is heavy, Black Sabbath is heavy. In the scope of the JUNOs, when you're exposing bands to people who are not familiar with heavy or metal bands, I think that you need to be more strict in terms of defining what that is. In this case, the other four nominees are severe, underground, extreme bands. To put a band like The Flatliners, who to me is pop music – even though they have heavier guitars, and the singer sometimes has a bit of a gruff voice – they come out of a more power-pop or power-punk, Propagandhi, NOFX, Pennywise school. In some ways, sure, that's punk, but at the same time it's not. Punk to me is about non-conformity. If you can easily fit into a category or genre, you're not punk. I have all the respect in the world for The Flatliners…my protest has never been about slagging them. [The nomination] just seems so fundamentally wrong to me, especially having been through the process and seeing the bands who've gotten nominated in the past."
RY: From a terminology point of view, when I look at a category defined as Metal/Hard, I see it as a way of the JUNOs having to protect themselves from having to put in a category to represent punk and/or hardcore. So in theory, yes the other bands in the category – apart from The Flatliners – can be defined as metal bands, so why can't a band like them – who are punk, with some hardcore influence – be defined as 'hard'?
David: "It's not that they can't. More power to them – it is a democratic process. The main problem is that their nomination into this category shouldn't have been accepted. The committee has the option of telling someone that they will not qualify for the category. [I heard] there was a debate about it. I know that the guy who runs the category is the biggest Voivod fan in the world – he was probably more disappointed than anybody that Voivod didn't make it through. You're correct, it's not right of me to say 'The Flatliners shouldn't be in there,' but it's fundamentally wrong to me that this band would be in the same category as the other bands there."
RY: I think I would understand your point more if the category was solely defined as 'Metal.' But when 'Hard' is thrown in there, it opens the category up in instances like this. So, I don't think this is something that should be an issue.
David: "I totally agree, and honestly, metalheads [like me] are the easiest people to piss off. They are very protective of their genre. They do not like anything different. This just shows how passionate people are about the music, which is a good thing. I feel bad because people think I'm making The Flatliners look band – but I don't think I have. I chose the wording in the petition carefully to make it divisive, to include The Flatliners name, so they would be involved in the conversation. This is going to help them. It's only going to make their fans love them more, and get other people to check them out. It may seem like I'm trying to tear them down, but I'm not."
RY: Yes, but although this may be bringing them some form of attention, isn't this still pissing on their achievement?
David: "No, because they had nothing to do with it. It doesn't take away from the fact that they made a great album or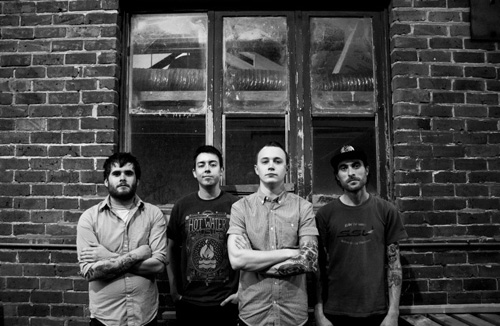 are a great band. The only thing they had to do with this was [applying] to the category. I hope they don't think that way, but if they do, I apologize. I'm the first to admit that I'm a bit nuts…I'm kind of crazy and I sometimes do things that piss people off. I didn't know what other way to approach this."
RY: Then why did you choose to approach it in this manner?
David: "When the nominations came out, I was shocked. In my head, I thought 'who the fuck are The Flatliners?' That's nothing against them, but in that category…I pride myself on being aware of metal bands. Then I looked them up and thought 'this can't be right, it's a mistake.' I spent a half an hour making sure I had the right band. I tried to be democratic about the petition – it was aimed at the JUNOs, not The Flatliners."
RY: I understand that you wanted to aim this at the JUNOs, but where I think you step into some dangerous waters is when you start saying that The Flatliners inclusion into this category means that bands like Three Days Grace and Hedley could be there too. Those bands are way more pop-oriented than The Flatliners.
David: "I had an argument with somebody last night about this who said that 'if this is what you think, then Rancid and Operation Ivy can't be punk.' Fundamentally at my core, I don't think that those bands are punk. People are going to jump all over me for that, but I come from the old school of Black Flag – that's punk. I don't see The Flatliners as punk. I guess I shouldn't have gone there…and I only mentioned Hedley and Three Days Grace in regards to the fact that they share similar sonic styles that could be considered heavy."
RY: If you get to a thousand signatures, what would you like to see happen from there?
David: "I would just want the JUNOs next year to really consider which bands are allowed to qualify as heavy and hard. If they are going to start making the Metal/Heavy category a catch-all for anything that's slightly too heavy for the alternative bracket…maybe they just need to make it more clear to what that category is about. I thought it was about promoting metal bands."
­­-Adam Grant
Interestingly, after we spoke with Hall, he launched a new petition to get The Flatliners to perform on the show in place of City and Colour.

Please be sure to follow us on Twitter @riffyou and at Facebook.com/riffyou.