Risk Taker of the Year: U2

U2 never re-enter the rock n' roll gamut quietly. Whenever they bring out a new album or tour, they usually do so in style. In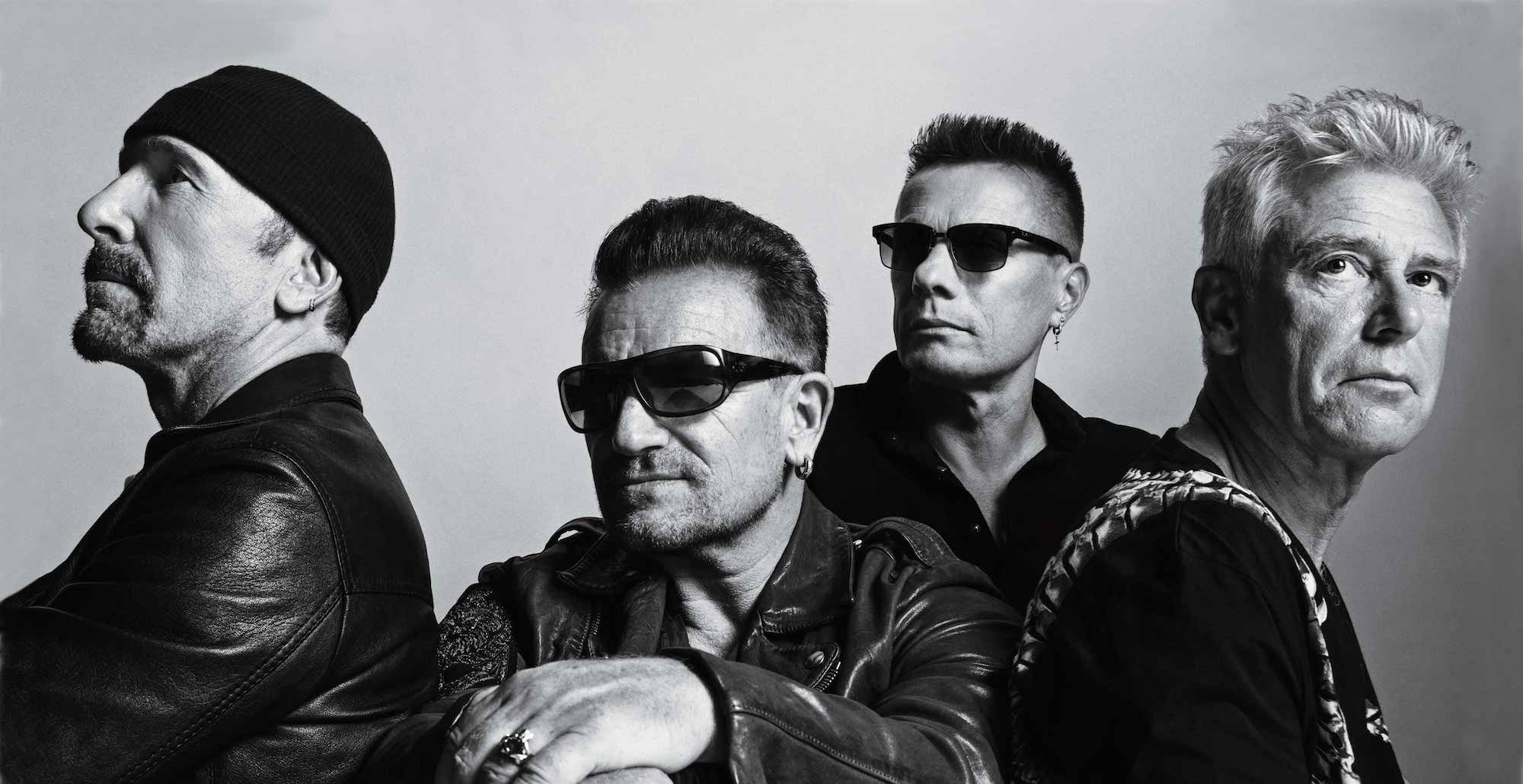 2014, however, much debate was made over what kind of style they were draping upon themselves.
On September 9 at the Apple iPhone 6 announcement, U2 surprised the world by announcing that their new album, Songs of Innocence, would be "gifted" to every iTunes account on planet earth.
All of a sudden, over a half-billion consumers had access to new U2 music without having to search for, or spend a penny on it.
"It's exciting and humbling to think that people who don't know U2 or listen to rock music for that matter might check us out," said Bono in the album's official press release. "Working with Apple is always a blast. They only want to do things that haven't been done before – that's a thrill to be part of."
However, as soon as many began to wrap their heads around what this meant, the revolt was as, if not swifter, than the excitement U2 fans felt for new music.
People cried foul. People felt that U2 was infiltrating their sacred music collections. People didn't like not being given the option to sign on for the album. Then, when people realized Songs of Innocence couldn't be easily deleted, Apple had to create a special app to help unhappy users rid themselves of the album.
"The people who don't want the free U2 download are trying to say, don't try to force me. And they've got a point," said Iggy Pop back in October. "Part of the process when you buy something from an artist, it's a kind of anointing, you are giving people love. It's your choice to give or withhold. You are giving a lot of yourself, besides the money. But in this particular case, without the convention, maybe some people felt like they were robbed of that chance, and they have a point."
U2 subsequently apologized, then forgot that they did, and still three months after their massive Apple PR stunt got off the ground, people continue to debate its ethics. Or, crucify the album as some weird form of revenge.
If this record release risk wasn't enough, how about when the band put out a limited edition version of Songs of Innocence on vinyl so that it could be eligible for Grammy nominations? To U2's surprise, even though the album was technically available to iTunes users (but not on CD until October 14), physical copies of it needed to be sold ahead of the September 30 cutoff to get in on the action.
Once word got out that U2 got into the Grammy race under the wire and almost undercover, a bit more backlash fell at their feet. But, there were absolutely zero apologies this time around. And, the band successfully wound up getting nominated.
As much as U2's music gets praised, so does the band's ability to make headlines…the right kind of way. Instead of sex scandals, drug binges, or violent behaviour, the Irish rockers make news by simply attempting to shift how the music industry works. They know that the scene is a crowded space and the best way to shoot out of that is to give people a story; give the people something else to cling to, because the music isn't always going to be enough to keep you on top.
U2 is our year's biggest risk taker because they had to of known that infiltrating the phones, tablets, and computers of millions upon millions of people was not going to be well-received by everyone. They had to of known that a steady stream of hate and debate would come their way. And, most importantly, they understood that getting under people's skin – whether good or bad – is way better than floating aimlessly without a host.
-Adam Grant
-Photo by: Sebastian Kim (TIME)
Please be sure to follow us on Twitter @riffyou and at Facebook.com/riffyou.