Stone Temple Pilots Have "Bigger Energy" with Chester Bennington

In a new interview with Artist Direct, Linkin Park vocalist Chester Bennington has spoken out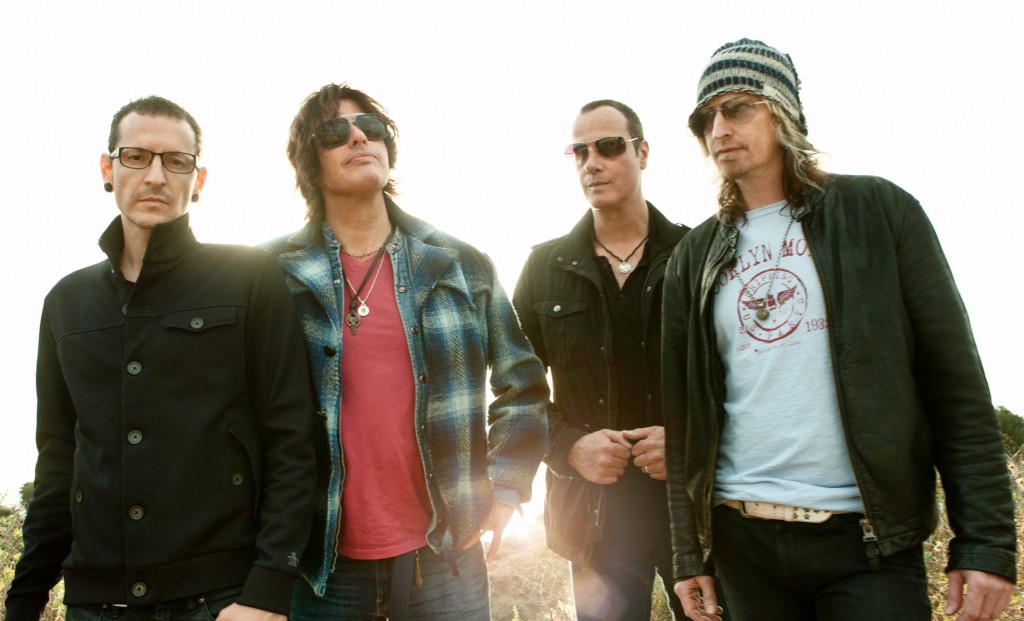 further about his experiences as the new frontman for Stone Temple Pilots.
With Stone Temple Pilots touring America this month, Bennington discussed how he chooses to approach the band's tracks when on stage, noting that his presence has brought with it a "renewed, bigger energy and excitement for the songs."
Explained Bennington: "For me, I just went up there and sang the songs the way I've sung them my whole life. It was a lot of fun. The energy I know we were feeling, especially that first day, was just how much fun the guys were having on stage. It was cool to see these guys up there with this renewed, bigger energy and excitement for the songs. They were able to play songs they hadn't been able to play in a long time. We've continued to carry that into the studio and all of our shows. It has been a lot of fun. It has been great to inject my energy into the live show of STP. It's a different monster. What I do up on stage with STP, I feel differently than I do with Linkin Park. It's sexier. With Linkin Park, it's pretty much pure anger. It is a lot of fun to get up there and play with these guys and have a different energy."
Later in the interview Bennington was asked about the moment in which he realized that the new incarnation of Stone Temple Pilots felt right:
"I think it felt real the first time we rehearsed," said Bennington. "We walked into a big rehearsal space. The guys hadn't played for a while, and I was helping them figure out the structure of the songs and which parts we were playing. These guys were like, 'He knows the songs better than we do!' When I started going into it and laying down the vocals as we were performing was when these guys looked at each other like, 'Oh shit, this is real! It's really happening. STP is happening again.' That was great. Touring-wise, there have been a lot of really good moments. All of our shows have been good. I can't remember one night where we felt like we had a bad show. I think that's special. On this last tour we did at the end of 2014, there were some moments where we started playing 'Plush,' and there was some magic happening. Also, in those moments when we performing some of the shows, it was so easy and effortless that we were like, 'Wow, this is getting really good. It feels like this is our band.' That was great."
Please be sure to follow us on Twitter @riffyou and at Facebook.com/riffyou.