Justin Bieber & Jack White to Record Together

Following his Comedy Central roast earlier this week, Justin Bieber surprised many by revealing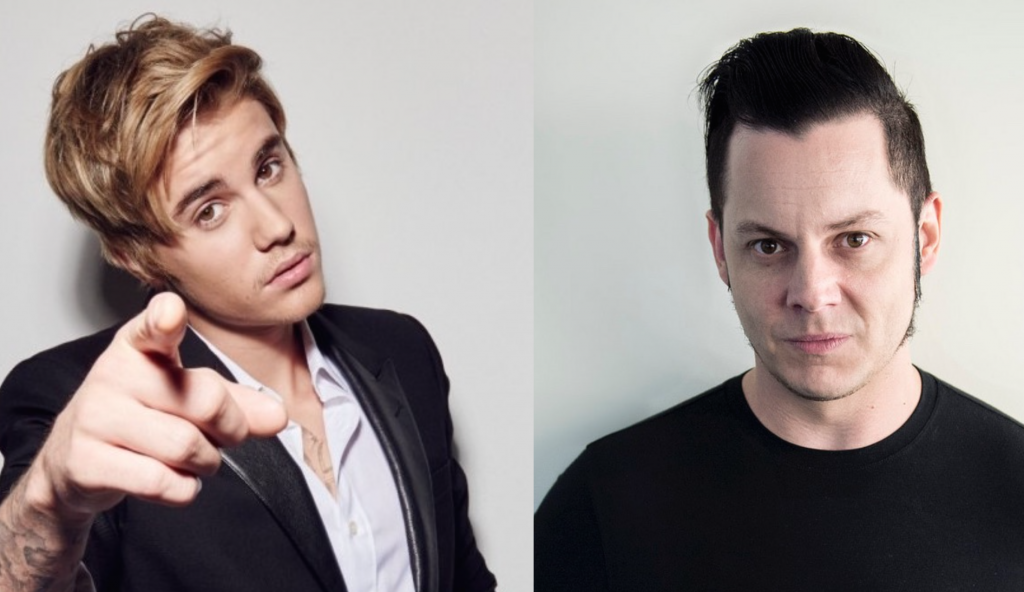 that he's collaborating with Kanye West and master producer Rick Rubin on his forthcoming album. If that wasn't intriguing enough, how about this: Bieber and Jack White will reportedly team up down the road.
"Kanye may have my back now, but I can't wait to visit Jack [White] in Nashville," explained Bieber in a recent interview. "His work with The White Stripes and his solo albums show me what's possible when you focus on instrumentation and not just on beats and auto-tune."
While Bieber says that "time will tell" what he and White come up with, he looks forward to showing a different side of himself: "You can see me on YouTube playing guitar," explained the pop star. "So, it's not foreign to me. I only got away from playing guitar in public because I didn't want to cover up my abs. For the longest time, I believed that's all many of my fans wanted from me. But Jack has told me that true fans will follow me wherever I go…as long as my intentions are right."
When White was asked to comment on this surprise collaboration, he explained: "Pop music is usually pretty lazy. Just look at some of my fellow TIDAL stakeholders. I mean, Beyonce needs like seven producers on a song and Madonna needs a small army to put an album together. I'm hoping to pull Justin away from that cesspool of monotony – he can be more. But, it'll take some work."
Elaborated White: "I've seen his guitar work. It's not amazing, but I can show him where he needs to go. As for his voice, I'm the last one to criticize someone for being high-pitched," laughs. "What Justin really needs is some soulful lyrics, man. Forget this 'baby, baby, baby,' nonsense. That's been done. Let's talk about women doing him wrong; paparazzi in his face; and the world trying to tear him down. Substance, man, that's what we need to dig up. And let's forget about that monkey he left in Germany, okay? We've all done that at least once."
Bieber, who is admittedly just gaining an appreciation for vinyl, hopes that whatever he does with White will get put onto wax.
"Third Man Records has really put vinyl on my mind," explained Bieber. "Before Jack told me about it, my only use for vinyl was throwing it at neighbours' homes after I ran out of eggs. But now, I have a turntable and a growing Hank Williams collection. That old country music is the shit, yo."
"The kid has that Canadian coolness to him," concluded White. "I won't say I'm a, what you call it, a 'Belieber'? But, the moment he pulled up his pants and lost that glazed look in his eyes, I knew he could be changed…and that I could be his musical exorcist."
Okay, so here's the real question – when's the album coming out?
It'll likely never see the light of day. This is an April Fools' Day joke after all.
-Adam Grant