Stream the New Death From Above 1979 Album Here!

As if you couldn't tell, the vast Death From Above 1979 promotional blitz is upon, the latest aspect of which is a full-album stream made available through Australia's Faster Louder and iTunes.
Set for release on September 9, DFA 1979's first album in 10 years, The Physical World, is arguably one of the most-hyped and hoped for offerings of the year. To celebrate it, the band is playing a pair of secret shows in Toronto this week (September 3 and 4), before hitting up Riot Fest at Downsview Park on Saturday.
Also on those aforementioned dates, pop-up shops featuring special edition items from the band, will be launched at 952 Queen St. West at 10am. "More surprises" will be announced those days, including – what we guess – to be the locations in which the secret shows will be occuring.
As for not-so-secret appearances, it's been confirmed that DFA 1979 will play The Late Show with David Letterman on September 10.
To get to the stream, please click on the image below.
We'll be listening to this album all day today, and we guess that you will be too – have fun and don't hurt anyone!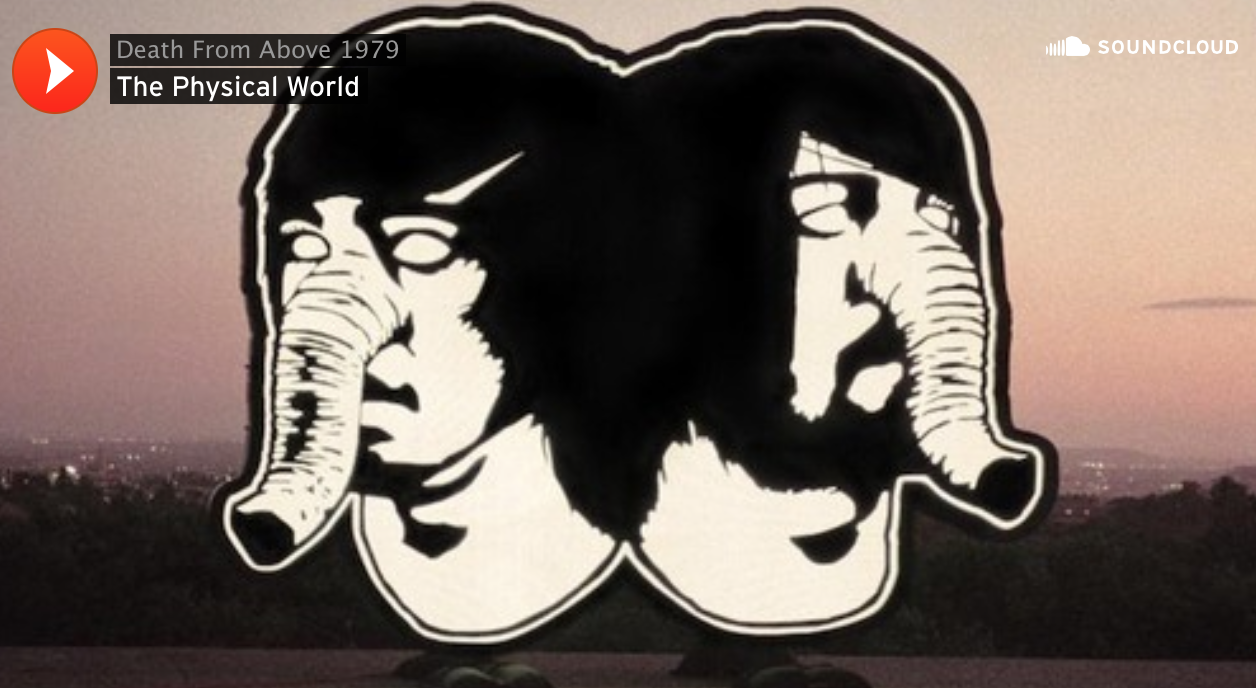 -Photo by: Jon Suik
Please be sure to follow us on Twitter @riffyou and at Facebook.com/riffyou.