Sum 41 Jamming Again After Singer's Health Scare

As previously reported, Sum 41 leader Deryck Whibley nearly died in 2014 thanks to years of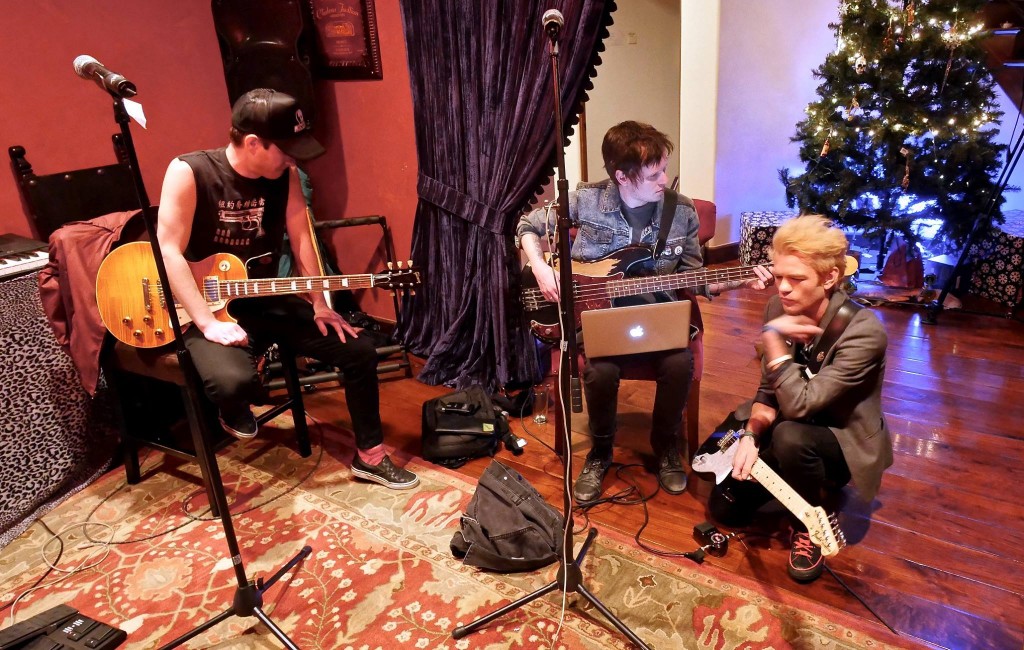 alcohol abuse. After admitting last month that he's still physically trying to make himself capable of performing on stage, comes word that he and bandmates Tom Thacker and Cone McCaslin are jamming once again.
In a Facebook posting earlier today, Sum 41 shared a photo of the trio with instruments in-hand, along with the caption: "THE BOYS ARE BACK IN TOWN."
This photo emerges just a handful of days after Whibley issued a pair of encouraging Facebook updates:
April 3o: "Very excited. the band flew into town tonight to start rehearsals and recording. our first time playing together in over 2 years! Having a hard time sleeping tonight. I have too much energy! I feel like i'm 10-years-old and it's Christmas Eve."
May 1: "An amazing day of running through a set of old songs. After 2 years not playing together the band sounded tighter than ever. Had a great time playing the old ones. Tomorrow we work on the new ones!"
"I am dying to get onstage," said Whibley in an interview with Noisey in April. "I don't know what to do with myself. I feel like I'm ready. That's the only thing that's been keeping me going and working hard. Everything in my life is to get back onstage. Music is really the only focus I've had since being in the hospital; because I never thought I was gonna die. I do look back and think about how much worse it could have been. I could have had way more health problems than I had, but my liver is fine! Everything shut down before any more damage could happen. To walk out of there alive, without cirrhosis or needing transplants, you know, it could have been worse."
Sum 41 last released Screaming Bloody Murder in 2011.
-Adam Grant
Please be sure to follow us on Twitter @riffyou and at Facebook.com/riffyou.