Watch "OTC," the Debut Video from Dirty Jeans

Independent Ontario rock trio, Dirty Jeans, have premiered their first official video for the track, "OTC." It'll appear on the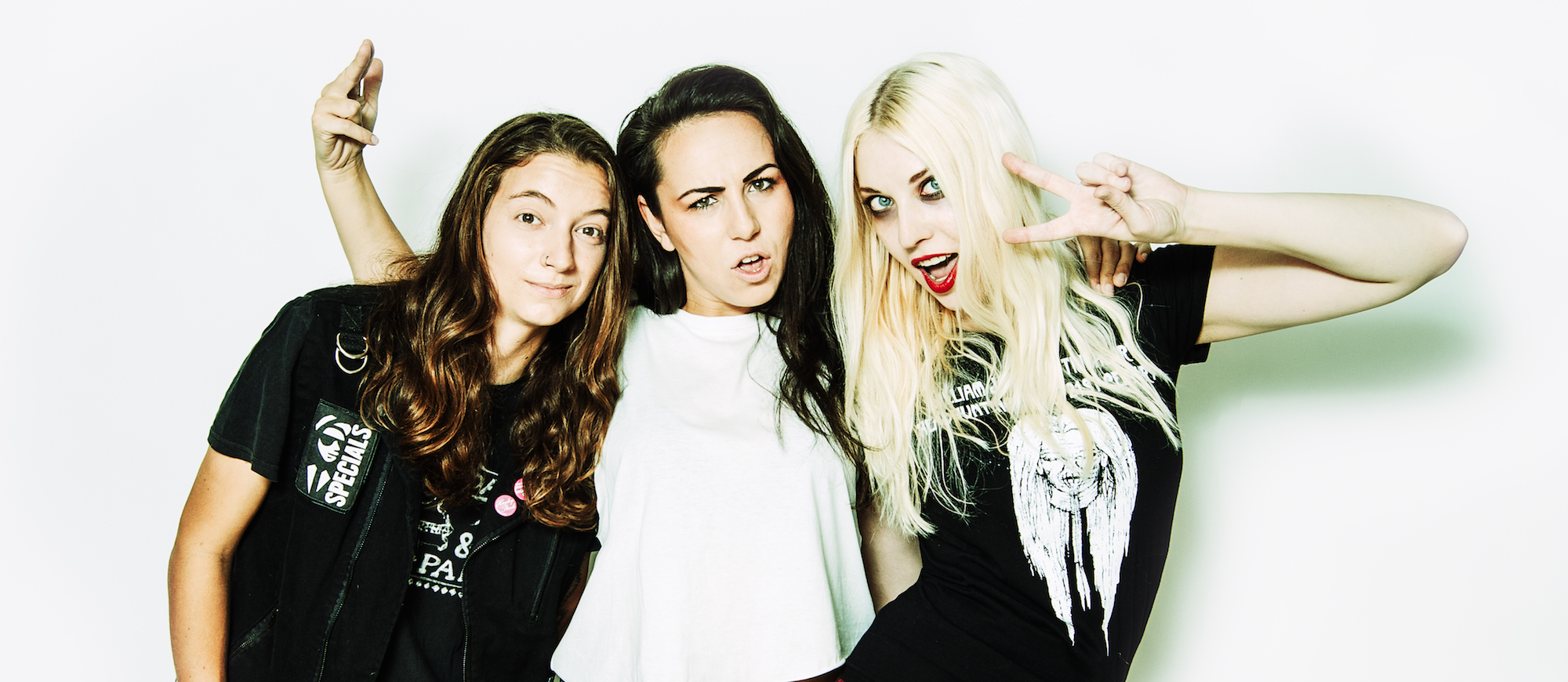 band's debut, Self-Titled affair, due out January 27, 2015.
"For so long this song was my Everest," explains band bassist, Kelly Boag. "I had shown Ashley (Sloggett, vocals and guitar) lyrics, and for months I put it off, and put it off. Everything we tried just felt wrong. So I pushed it to the farthest regions of my mind while we worked on other songs."
Eventually, explains Boag, Sloggett came to her with "such a beautiful chord progression" that she knew the song was ready to take on a life of its own.
In addition to lyrically developing the building four-minute rock that is "OTC," Boag – who is also a film school graduate – directed and conceptualized the DIY video for it.
"We're so stoked to get the video for 'OTC' out to the world," exclaims Sloggett. "Kelly did an amazing job editing and directing it; it's her own little art film and I think it's a great, unexpected departure from what many would expect from us as a 'girl band,' or as we like to say, 'a BAND band.'"
Adds Boag: "We have voices, and relevant things to say…and how we convey them is through our art. To treat film as a throwaway to look badass or punk is just lousy as hell. So, with each video I want to diverge from the usual A to B story lines, and explore visual concepts, effects, push boundaries, and make something that can stand on its own: something to accompany the song, and push it further in a more meaningful way. Or at the very least, give you something trippy to watch when you're high."
You can catch Slogget, Boag, and drummer Lindsey Bird opening for Teenage Head and Grade on Friday, December 5 at Burly Calling VIII.
In the meantime, you can watch "OTC" right here:
Please be sure to follow us on Twitter @riffyou and at Facebook.com/riffyou.