Watch The 1975 Mock Celeb & Digital Culture in "Love Me" Video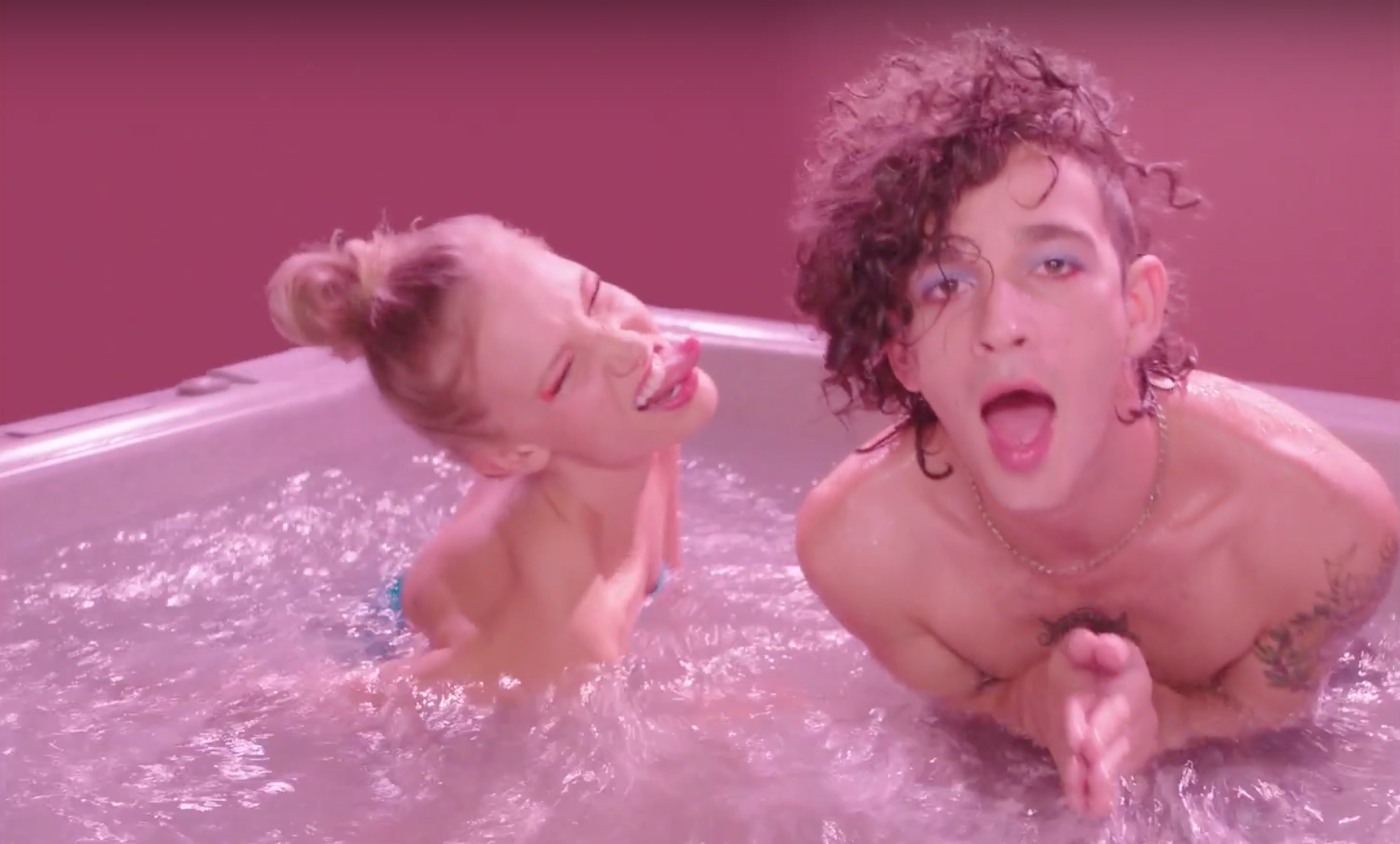 Rising UK rock act, The 1975, don't think too highly of the overwhelming celebrity and digital-centric culture we live in. To get this point across in the video for the band's infectious new single, "Love Me," frontman Matthew Healey channels his inner Prince, dances past a cardboard cutout of Ed Sheeran, bathes with a Miley Cyrus lookalike, while an elongated, dreaded selfie stick makes an obnoxious appearance.
"With 'Love Me' we wanted to capture the neon-hued enthralling acquisition of success and excess, the screaming momentum, the sexy daze," said Healey in a statement. "Everything is REDICULOUS! But, is it? The only art worth any investment is art that makes one feel personally addressed. A simple truth, or set of truths, that galvanises an awareness and passion within an individual and in doing so immerses the individual into a sense of shared experience and community founded upon that same personal connection or experience. Too many artists care what others think. We are for the 'community'! A non-linear observation on everything that has been and what will become. A lack of understanding of the world we are living in. The post-ironic notion of the modern world. Selfie mythologizing. Creating how we consume. Fragments of culture. Not settling for what you're given. WE'VE JUST COME TO REPRESENT A DECLINE IN THE STANDARDS OF WHAT WE ACCEPT."
In February, The 1975 will release its sophomore album, I Like It When You Sleep For You Are So Beautiful Yet So Unaware Of It. (Somewhere Fall Out Boy's Pete Wentz is wondering if that's one of his song titles.)
Earlier this year, The 1975 put fear into the hearts of its rabid fanbase by using social media to suggest that the band had broken up.
Please be sure to follow us on Twitter @riffyou and at Facebook.com/riffyou.