Who is Also Headlining Glastonbury? The Who, That's Who

After much speculation, it has been confirmed that The Who will headline the Sunday night at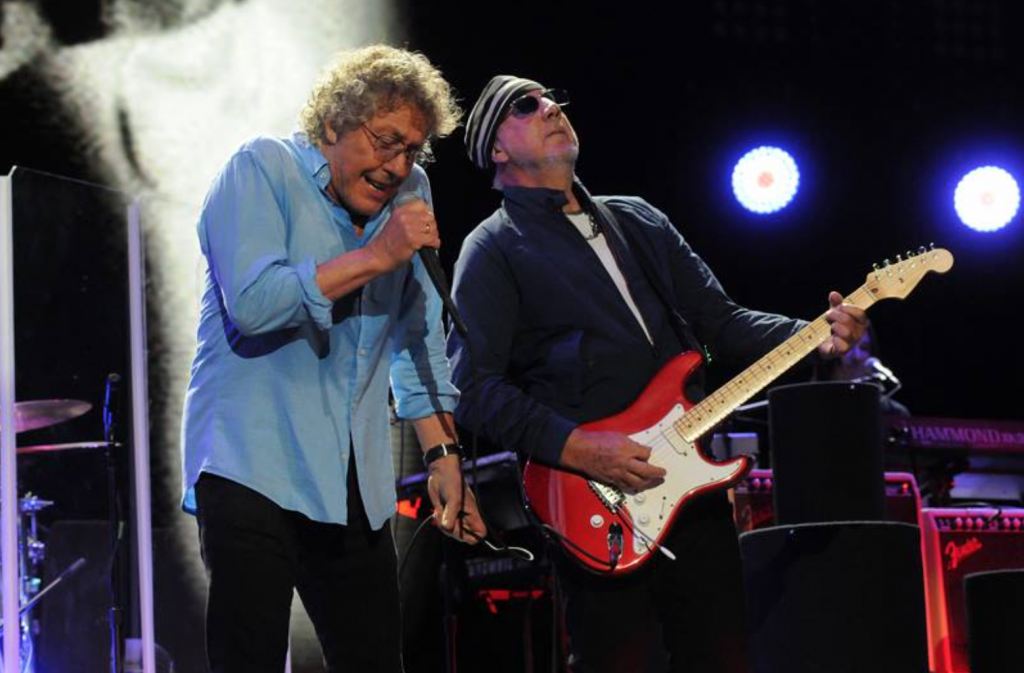 Glastonbury. The band, which will set up shop on the Pyramid Stage, will be preceded by Paul Weller.
Foo Fighters will headline the Friday night at Glastonbury, while Kanye West – despite a petition against him – will headline on the Saturday.
The Who is currently on its 50th anniversary tour, but in a recent interview with Uncut, guitarist Pete Townshend admitted that he doesn't like performing shows anymore.
"The shows? I don't like them. I don't find them fulfilling. But I'm brilliant at it. I find it incredibly easy. I drift through it," explained Townshend. "I get out the other end and the next day, somebody comes up to me and says, 'You were fucking amazing yesterday!'
He continued: "It's like being able to make a pair of shoes and knowing that you've got to a point that whenever you make a pair of shoes for somebody they're going to last them for life. I don't get particularly excited about it, but I do find it easy."
Maybe he'll like Glastonbury better?
Florence + The Machine, Pharrell Williams, Alt-J, Lionel Richie, Motorhead, Patti Smith, The Chemical Brothers, Alabama Shakes, Deadmau5, Suede, Mark Ronson, Mary J. Blige, Belle and Sebastian, Death Cab For Cutie, Spiritualized, Ryan Adams, George Clinton and the Parliament, Funkadelic & The Family Stone, Death from Above 1979, Jessie Ware, Father John Misty, Hot Chip, Flying Lotus, Run the Jewels, Future Islands, Caribou, FKA twigs, Sharon Van Etten, Azealia Banks, Charli XCX, La Roux, Jon Hopkins, Jamie xx, and Courtney Barnett, will also take part in the festival.
-Adam Grant
Please be sure to follow us on Twitter @riffyou and at Facebook.com/riffyou.