Yes, this Boat is Also a Record Store

Independent records shops are generally not the places you would go to find great music, with a touch of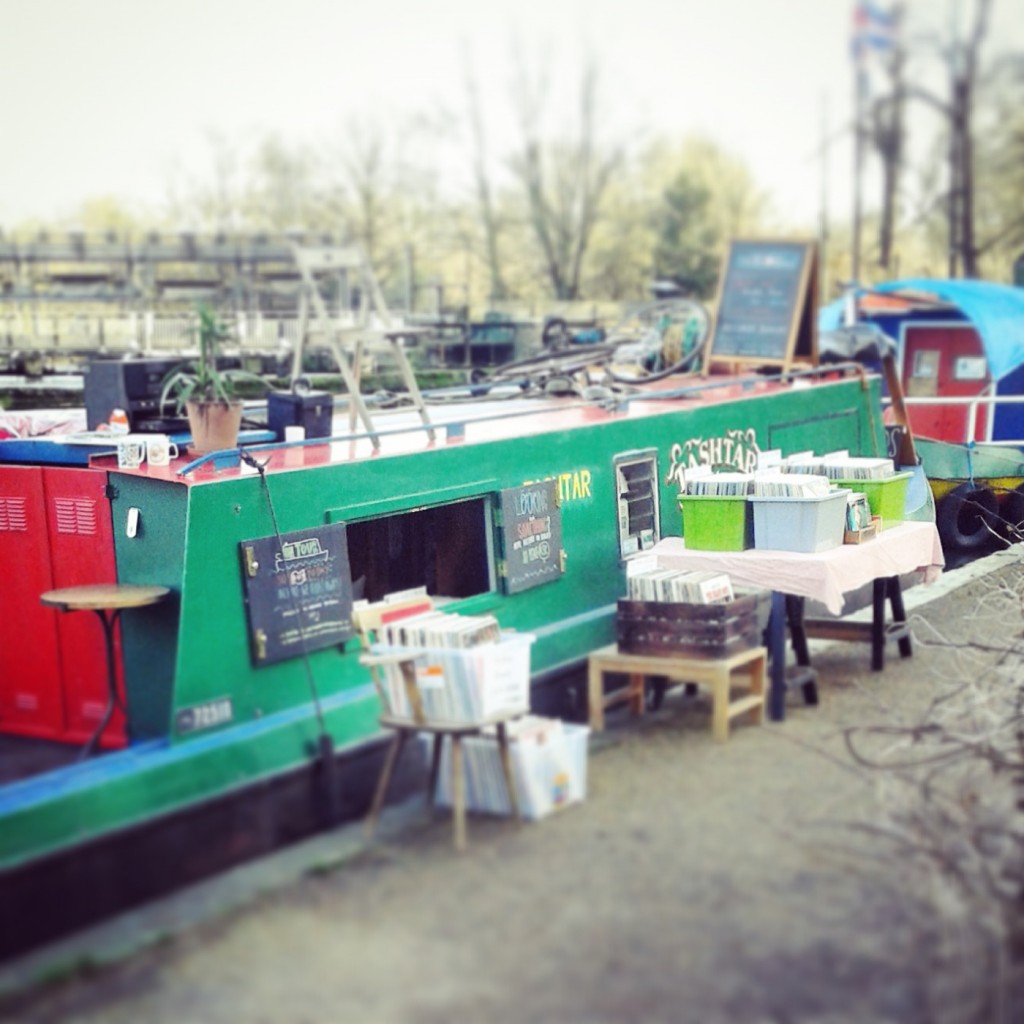 fresh air. Yes, the music will be admirable, but you will probably have your nose filled up with dust and the smell of aged product.
Well, if you're in the UK, The Record Deck offers a desirable selection of vinyl and CDs (including lots of Black Sabbath, Pearl Jam, The Rolling Stones, Rush, Judas Priest), plus desirable fresh air…because it's all housed in a boat.
As reported by Consequence of Sound, the ship "operates primarily in the waters of Hackney in the UK," but has also set up shop in Birmingham and Cosgrove. Essentially, The Record Deck parks itself at a dock and alerts potential shoppers through social media and the storeowner's blog about where it'll be next. Old school signage is also put to use.
"Due to the weather during February and March being generally on the cold and damp side for alfresco vinyl sales, we will only be open on non-rainy weekends," reads a statement on The Record Deck's official blog. "But our opening hours will increase in the springtime. All summer we will be travelling the country stopping at festivals and towns along the way."
Currently, the shop is docked near the Princess of Wales Pub on Lea Bridge Road. It'll be stationed there until April, so if you're in the area, grab your wallet, milk crate, and life jacket.
If not, here's where you can find The Record Deck in the coming months:
River Lea, London: 1st January to 1st April
Regents Canal, London: 6th April to 25th May
Field Day Festival, Victoria Park, London: 6th & 7th June
Foxton Locks Festival: 19th to 21st June
Braunston: TBC passing through
Stratford-upon-avon: 1st to 6th July
Evesham: 9th to 12th July
Worcester to Birmingham: late July
Blisworth: 6th to 9th August
Cropredy Convention Folk Festival: 12th to 16th August 2015
Banbury: TBC passing through
Oxford: 20th to 26th August
-Adam Grant
Please be sure to follow us on Twitter @riffyou and at Facebook.com/riffyou.