Watch this Sock Puppet Parody of Metallica's "Master of Puppets"

As Metallica continue to work on their long awaited follow up to 2008's Death Magnetic, those at Sock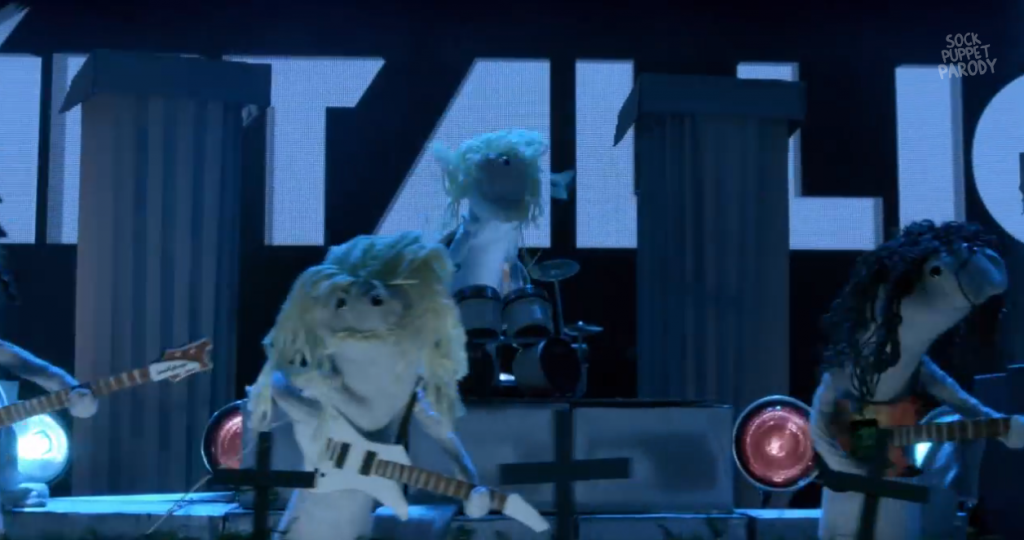 Puppet Parody have brought us a worthy substitute to fill the time until a new album arrives: Lintallica and their condensed version of "Master of Puppets."
Launched five months ago on YouTube, Sock Puppet Parody features a band of socks performing parody versions of famous tracks by some of music's most familiar names. Thus far, the creative masterminds have socked it to Nirvana's "Smells Like Teen Spirit," Slayer's "Raining Blood," Rage Against the Machine's "Killing in the Name," plus a few more.
The Lintallica edition of "Master of Puppets," say the creators, "describes a lost sock that gets a shot at redemption when the master of puppets brings him to life."
Filmed at Gas Monkey Live in Dallas, Texas, the clip itself very much resembles classic Metallica-performance driven videos from the '80s. And guess what? It doesn't stink.
See for yourself:
Please be sure to follow us on Twitter @riffyou and at Facebook.com/riffyou.