Arkells Want to Perform at Your House

On Friday, Arkells are headlining London, Ontario's Rock the Park festival and will be joined that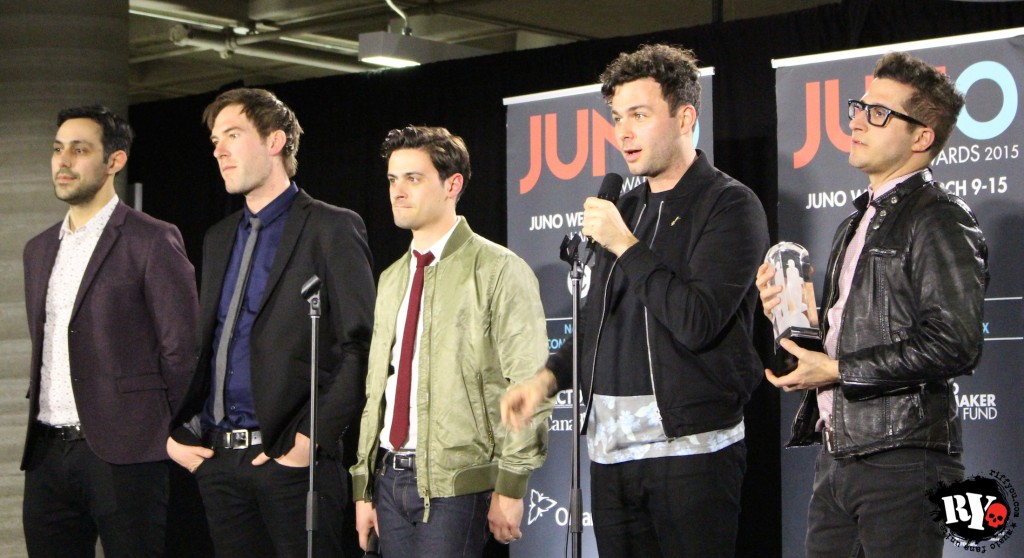 day by the likes of Tokyo Police Club, Born Ruffians, Mother Mother and more.
Ahead of that performance, Arkells want to visit three fans – who have Rock the Park tickets – and play acoustic sets at their homes. Think about that, being serenaded in your living room, kitchen, man cave, or sketchy basement by a JUNO Award-winning rock band.
To enter this contest, Arkells are asking fans to post their Rock the Park ticket stubs online (via social media), along with #arkellshouseparty. Winners will be picked later today.
In 2014, Arkells released High Noon, an album that featured Riffyou.com's Song of the Year, "Come to Light."
Please be sure to follow us on Twitter @riffyou and at Facebook.com/riffyou.