Could Dave Grohl Film Sonic Highways 2 in the UK?

During a new interview with Billboard, Dave Grohl once again suggested that a second season of Sonic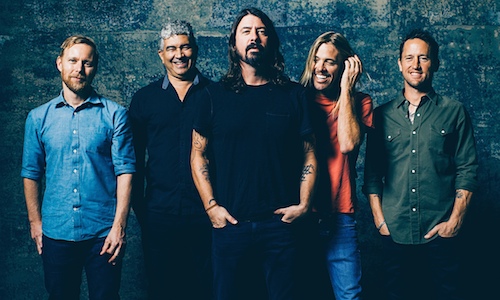 Highways could be a possibility. However, it sounds like recording studios outside of America would be the focus.
"There might be a season two," Grohl informed Billboard. "There are a lot of studios."
When asked about what a second season might entail, Grohl differed to Foo Fighters drummer Taylor Hawkins: "Taylor is one to ask about the UK studios," said Grohl. "He's been to them all, even if they're kabob shops now. He'll show up and be like, 'You guys know that they fucking recorded Queen's The Game in here, right?'"
To which Hawkins responded: "They're hallowed ground, I think they're churches, man."
"If we went to somewhere like Abbey Road it'd be fun to interview someone like Paul McCartney or George Martin, that'd be kind of cool," added Grohl, who also thought it'd be great to head to Berlin and speak with David Bowie and Iggy Pop.
Needless to say, none of this has been confirmed. But, it's nice to fantasize, isn't it?
What can be confirmed, however, is that the DVD release of season one of Sonic Highways is set for April 7. It'll feature a ton of bonus footage, including extended interviews with President Barrack Obama and Dolly Parton.
-Adam Grant
Please be sure to follow us on Twitter @riffyou and at Facebook.com/riffyou.