NOFX's Fat Mike Says Punk is "the best kind of music."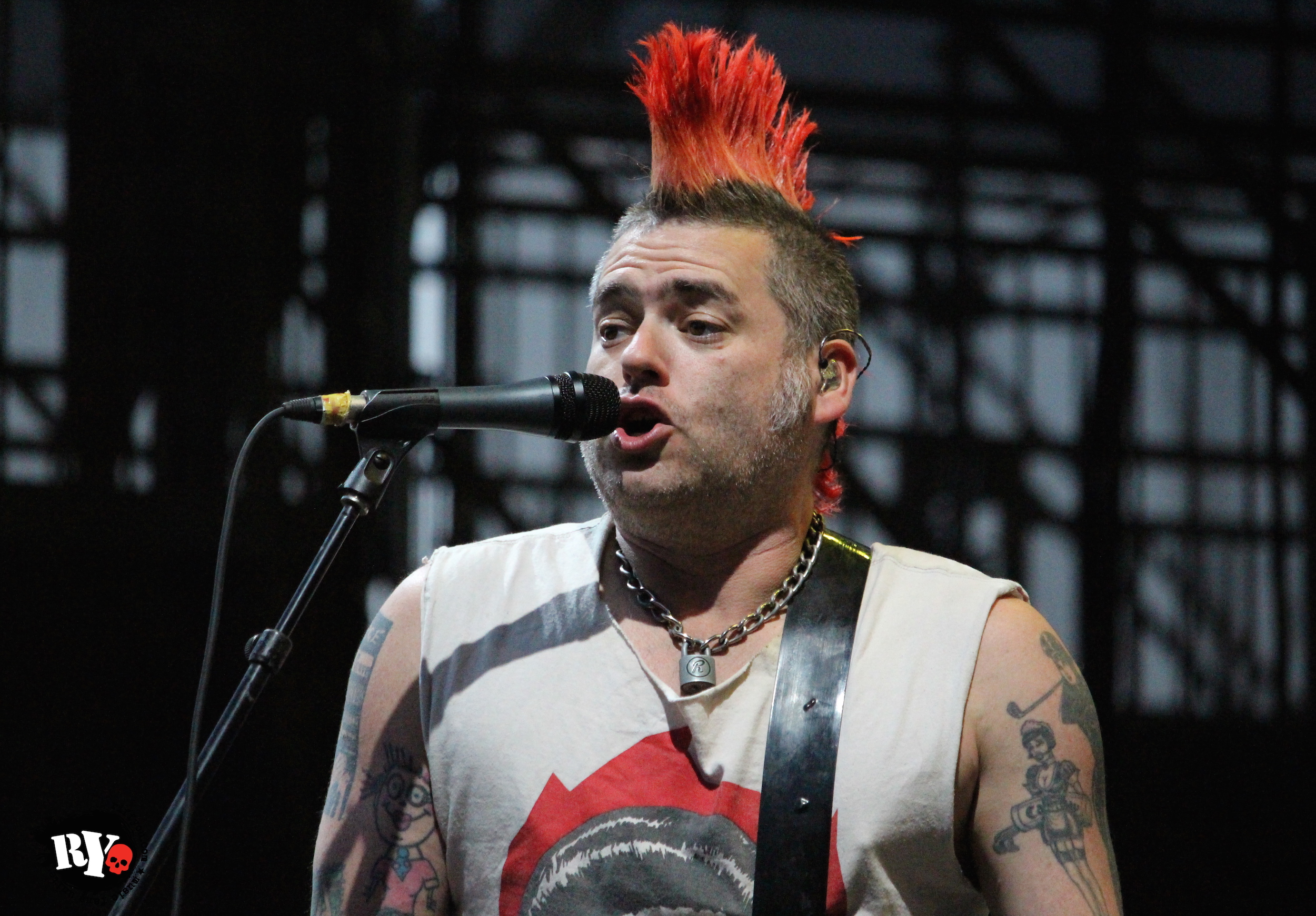 NOFX's "Fat Mike" Burkett recently completed the 25th anniversary tour of Fat Wreck Chords, celebrating his label's multi-decade run.
During that tour, Burkett sat down for an interview on CBC Radio program, q, where he was asked about why Fat Wreck Chords and punk rock initially struck such a chord with music fans.
"Punk rock has always been the best kind of music," responded Burkett.
When asked to elaborate, he continued: "Because it is…it's clear. It's more melodic; it has better lyrics, played by cooler people. You can see a band and they're standing three feet in front of you. And, people aren't 'rock stars' like in other bands. Everything about punk rock is better than any other kind of music.
"Metal, yeah, it sounds heavy, but we snuck into Slayer's backstage and [guitarist] Kerry King comes back and starts yelling at us because we took their potato chips. Like, 'What is wrong with you? So we stole some Slayer snacks. Why are you yelling at us?' You don't get that with punk bands," he added. "It was so nice when punk rock got popular because when I was a kid, I couldn't believe it wasn't popular. 'What is wrong with you people? Why are you listening to Orchestral Maneuvers in the Dark when you could be listening to Social Distortion?"
You can view the whole interview below:
Please be sure to follow us on Twitter @riffyou and at Facebook.com/riffyou.